Ever wondered what those letters attached to your car mean? Have you ever been in traffic and wondered what on earth is the difference between a CDTI and a TFSI? In this blog, we take a look at the meanings behind various engine names and what the acronyms stand for.
Related Article: British Car Manufacturers
Alfa Romeo/Fiat
JTDM
An initialism for Jet Turbo Diesel Multijet, JTDM is a common rail direct injection turbo diesel engine by Italian manufacturers Alfa Romeo and Fiat.
TBi
Standing for turbo benzina injection, TBi is the petrol turbo engine. 'Benzina' is Italian for petrol.
You can find a JTDM and the TB engine in Giulia, Giulietta, and Tipo, among others.
Also Read: Are Alfa Romeo Cars Reliable?
Citroen/DS/Peugeot
Bluehdi
HDI stands for 'high-pressure direct injection', and is essentially just their name for a turbo diesel. It's common in most Citroen, DS, and Peugeot cars.
Audi/SEAT/Skoda/Volkswagen
Most cars from the Volkswagen Group (VAG) (Audi, SEAT, Skoda) share the same engine and more or less keep the same acronyms.
TFSI/TSI
TFSI stands for Turbo fuel stratified injection - essentially a petrol engine with a turbo.
TDI
TDI stands for turbocharged direct injection - a turbo diesel.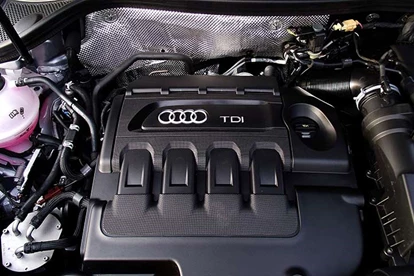 Dacia/Renault
Dacia and Renault share the same technologies and platforms which include engine technologies.
SCE
Smart control efficiency is the name for their economical petrol engines. There is no turbo present. Smaller hatchbacks such as the Sandero and the Clio use SCE, among others.
TCE
Turbo Control Efficiency. This is the name of Renault's turbocharged, economical petrol engines. TCE engines are present throughout both ranges including the Captur and Duster.
Blue DCI
DCI stands for diesel common rail injection - a diesel turbocharged engine.
Honda
Honda builds unique engines and this translates into how they name them, too.
i-VTEC
i-VTEC stands for 'intelligent valve timing electronic control' and can be a turbo and non-turbo petrol engine. A common engine found throughout the range including the Civic.
i-DTEC
This stands for 'intelligent diesel technology electronic control'.
Hyundai/Kia
Hyundai and Kia share technologies and therefore naming standards for their engines.
GDI
A type of Hyundai "Gamma" engine. GdI stands for gasoline direct injection and is used to describe Kia and Hyundai's naturally aspirated petrol engine. Found in the i20 and up for Hyundai and the Kia Rio.
TGDI
Another of Hyundai's "Gamma" engines. TGDI stands for 'turbocharged gasoline direct injection', and is Kia and Hyundai's turbocharged petrol engine. You can find the TGDi in the Tucson and Kia Optima.
CRDi
A part of Hyundai's "U" engines. CRDi stands for 'common rail direct injection', usually paired with a turbocharger. Common among most Hyundai and Kia models.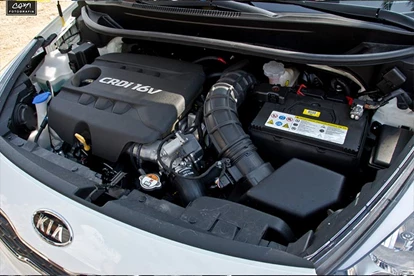 Land Rover
ED4
Land Rover's eD4 engine is the Ford TDCI engine rebadged and is Land Rover's 2WD turbocharged diesel engine. The 4 stands for the number of direct fuel injectors. One can assume that ED4 could stand for Economical Diesel (4). Most common in the Range Rover Evoque.
TD4
The TD4 BMW-sourced4 engine is a more powerful and perhaps more rugged diesel engine. It stands for Turbo Diesel. Can be seen in the Discovery Sport among others.
Si4
Si4 is Land Rover's 4 cylinder turbocharged petrol engine. The "S" stands for sequential, the "i" presumably means injection, and the 4 references the cylinders.
SDV6
SDV6 stands for Sequential diesel V6 and is Land Rover's more powerful diesel engine typically found in the Range Rover Sport, Range Rover.
Related Article: What is an SUV?
MG Motor UK
VTI
VTI means variable valve lift and timing injection and is MGs naturally aspirated and economical petrol engines. It's from the Rover K-Series and not the same engines as the PSA group although it is extremely similar.
TGI-Tech
TGI stands for Turbocharged gasoline injection and is MG's turbo petrol engine. It's a rebadged GDI engine.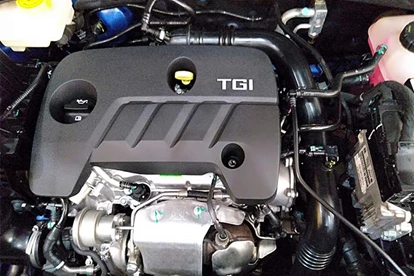 Mitsubishi
DI-D
DI-D stands for Direct Injection diesel. Common in most models including the Outlander.
Nissan
IG-T
IG stands for Injected Gasoline Turbo and is Nissan's economical petrol engine variant. It is the same engine as the TCe. Common in smaller Nissans such as the Micra.
DCI
DCI for Nissan is the same as Renault's diesel common rail injection engine. Jukes make good use of this engine.
DiG-T
DiG-T stands for Direct Injection Gasoline Turbocharged and is Nissan's more powerful but still economical petrol engine. Popular with Qashqais.
Plenty of the models available on our special offers page have these engine names written into their titles, why not have a browse of our latest car lease deals and make use of this guide to better understand the engine within the cars that catch your eye!
Related Articles
Editor's Note: This post was originally published on 11th September 2018 and has been updated for freshness, accuracy, and comprehensiveness.