When you hear the brand name 'Alfa Romeo', you think of style, sophistication, and speed. Alfa Romeo is up there with the likes of Mercedes-Benz, Audi, and Aston Martin, luxury manufacturers that are popular amongst car enthusiasts who are looking for something that will turn heads. If you're looking for an elegant sports car experience, then the Alfa Romeo might just be the car for you.
So, why is Alfa Romeo so uncommon?
According to Motoring Research, Mercedes-Benz was the fourth most popular car brand in the UK in 2018, with a whopping 172,238 registrations. Where was Alfa Romeo? Well, despite all of its pros, it was the tenth least popular manufacturer, with less than 5000 registrations, only beating brands such as Aston Martin, Bently, and McLaren - all of which are incredibly prestigious and understandably rare on the road. So what caused the Alfa Romeo to fall so much lower than its primary competitor?
Currently, on our website, the two brands (Mercedes and Alfa Romeo) are very similar prices, with the Giulietta actually turning out cheaper to lease than the A-Class on the same terms. So price isn't an issue. However, when doing a bit of research, the same word kept popping up regarding the main downfall of the Alfa Romeo. That word:
Reliability.
Alfa Romeo has a reputation for creating cars that look great, but don't last. It is certainly the company's biggest issue, with sales decreasing 34.3% from 2019 to 2020, according to Car Sales Base.
However, we live in a time where everyone has a voice, meaning opinions are easily told, and these opinions often overshadow the truth. So, are Alfa Romeo cars really as unreliable as the internet says?
Alfa Romeo Giulietta
The Giulietta is the most common Alfa Romeo on the road, launched in 2010, it is known for its sporty style and luxurious interior. This small family hatchback was very popular in 2011 but has been on a steady decline ever since. When researching the reliability of the Giulietta, we were surprised to see the so-called 'unreliable' car with a very impressive reliability score of 98.6% on WhatCar?, two places above the A-Class, which scored 97.2%! Proving the haters wrong and showing that Alfa Romeo can build reliable cars!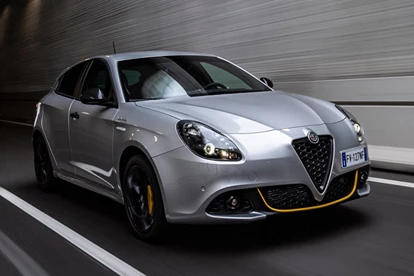 Alfa Romeo Giulia
Inspired by the iconic race cars such as Lamborghini and Ferrari, the Alfa Romeo Giulia is a gorgeous sight on the road. Its sleek sporty style makes this executive car unique from the familiar Mercedes and BMW saloons that you see every day. The Giulia isn't quite as well known as the Giulietta, yet has impressed car enthusiasts on its reliability - especially with the new 2020 model, in particular the Quadrifoglio variant, scoring 9/10 on Top Gear, and 5/5 on Auto Express. Clearly, the brand has learned from its past mistakes and worked extra hard to bring us a car that does not disappoint!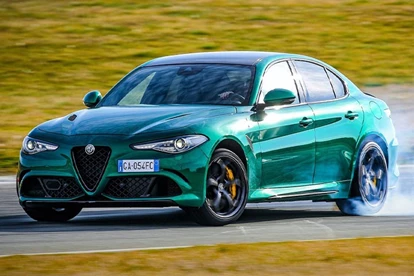 Alfa Romeo Stelvio
Being the only crossover SUV sold by Alfa Romeo, the Stelvio combines the power of a 4x4 and the performance of a sports car, making it a powerful presence on the road. With power comes the expectation of reliability, and the Stelvio has taken a particular hit as a result of Alfa Romeo's apparent reputation regarding reliability. So does the Stelvio live up to the standard that its above siblings have set? In short, yes! Like both the Giulietta and Giulia, the newer 2020 Stelvio model is a much-needed upgrade from its predecessor.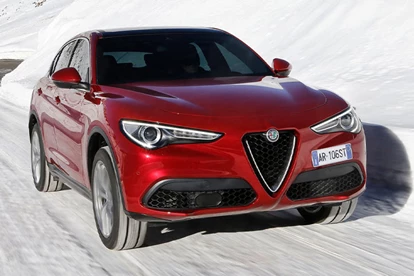 If we had to choose one as the most reliable Alfa Romeo model, the crown would go to the Guilia, especially the Quadrifoglio. Compared to the previous versions, everything from the driving experience, to its newfound reliability makes it a car Alfa Romeo should be very proud of.
Alfa Romeo Vs...
Like every vehicle on the road, Alfa Romeo cars are compared to no end of their rivals, based on their safety, enjoyment, appearance, and, of course, reliability. We are going to take a look at some of Alfa's primary competitors and see whether the newer models are a good alternative to some of the more common, and more prestigious brands. We will be focusing on the Giulia, with it being our personal favourite. 
Alfa Romeo Vs Maserati
Like Alfa Romeo, Maserati is a rare sight on the road, but everyone knows the name. We've nicknamed them Beauty and the Beast. With Alfa's Giulia being an elegant, attractive, stylish wonder. Whereas the Maserati Ghibli is a fast, loud, unordinary machine - none of which is negative. Both are attractive in their own special way and are worthy competitors to the well-known German brands.
The biggest, most noticeable difference between the two is the price, with Maserati being considerably more pricey than Alfa, and with the surge of improvements that the new Alfa Romeo models received, especially the Giulia, it is understandable why some may believe they are getting a better value for money when getting their hands on this beauty. 
Alfa Romeo Vs Audi
Audi is one of the brands that we're seeing more and more, offering smart city cars such as the A1, as well as super stylish executive models like the A6. When comparing Audi with Alfa, its luxurious models such as the A6 are worthy competitors to that of the Giulia.
Unlike Maserati, the Audi A6 is a similar price to the Giulia, coming in slightly cheaper on our website on the same terms.
Audi is well known for its sharp looks, technology, and for being one of Mercedes' and BMW's top competitors, yet still being a worthy option that won't cost you your life savings. The A6 is definitely at the higher end of the scale, being one of Audi's most expensive saloons. When compared to the Giulia, both vehicles have amazing safety features. However, when it comes to reliability, the A6 has been heavily criticised by customers with brakes, engine, and fuel systems all being a problem since 2013.
Alfa Romeo Vs BMW
Like Audi, BMW cars are everywhere. They are incredibly popular amongst car enthusiasts, with the 3 Series being nicknamed the 'ultimate driving machine'. However, in recent years, their competition has been creeping up behind them, taking them by surprise. One, in particular, is Alfa Romeo.
Is Giulia able to steal that crown? It's very possible! With both competing to be the best sports sedan out there, the decision to choose one over the other is a tough one to make. But Motortrend was in favour of the new Giulia, naming it "'the modern 3 Series'" and 'simply a better driver's car.'
The 3 Series is, however, noticeably less expensive than the Giulia, and, let's face it, you can't go wrong with a BMW. So honestly, the decision is yours!
Are Alfa Romeos Expensive to Maintain?
With their reputation as unreliable car makers, the question of maintaining an Alfa Romeo inevitably begins to surface. Sending your car, any car, in for a service is quite possibly one of the most dreaded times of the year. So when your car is notorious for having reliability issues, the dread must be unimaginable.
The truth is, Alfa Romeos are pretty costly to maintain. It's a luxury brand, and the required parts are unique to its models. Plus, if you're driving an older version, it's likely you'll be visiting the garage more often than you expected. But if you want to experience that thrill and excitement that comes with being behind the wheel of the iconic Italian brand, then I'd say it's worth it.
Do Alfa Romeos Hold Value?
Some versions of the Alfa Romeo, like the Quadrifoglio, hold their value pretty well, with roughly 50% residual after 3 years. Others, however, like the Giulietta, don't hold as much value, with many models hitting the same 50% mark after only 1 year. However, Alfa's working hard to improve their cars, and we have no doubt that value retention is part of that ongoing process.
Not wanting to risk purchasing a used Alfa Romeo? We have the solution, check out our latest lease deals and you could get behind the wheel of a brand new Alfa very soon!
So, Are Alfa Romeo Reliable Cars?
All three of the new Alfa Romeo models are a massive improvement from their past attempts, possibly saving the brand from disappearing forever. The struggling manufacturer has definitely worked hard to prove the critics wrong, and by doing so, might start crawling up the sales chart, catching up to its rivals, and becoming a worthy consideration for customers looking for a luxurious, exciting drive.
Alfa still has a lot of work to do to rebuild a strong reputation, that's for sure. But we were certainly surprised to see a vast amount of positive reviews regarding reliability after originally being bombarded with negative comments. As it turns out, first impressions are not everything.
After delving into each model, debunking the rumours, and comparing Alfa Romeo to some of its main competition, we can say for a fact that this prestigious brand is back in business and, if they keep going in the right direction, might be able to catch up to the A-Class, just like they did with the 3 Series.
So, next time you plan on getting your hands on something luxurious, sporty, and sophisticated, don't brush off Alfa as too unreliable. We've proven that the brand's newer cars might even be a better choice than some of the common German brands.
What do you think? Have we changed your perception of the Italian company? Let us know!