Volkswagen is no stranger to the wacky and wonderful world of concept cars. From the unusual Sedric School Bus (2018) to the stylish ID Buzz (2017), they're not afraid to showcase forward-thinking design. This year, the iconic German brand revealed their latest concept car, the Volkswagen ID Life, set to be released as a fully-fledged vehicle by 2025.
Competing with the likes of the Renault Zoe, Peugeot e-208, and the Vauxhall Corsa-e, the ID Life aims to be an entry-level EV, set for approximately £20,000 but could be as little as £17,000, according to CarWow, making it one of the cheapest electric vehicles on the market, and if the final product is anything like the concept, it's going to be a steal.
Read on to find out more about this exciting new concept, and the features it includes that make it stand out from anything we've seen before.
Related Article: Coolest Concept Cars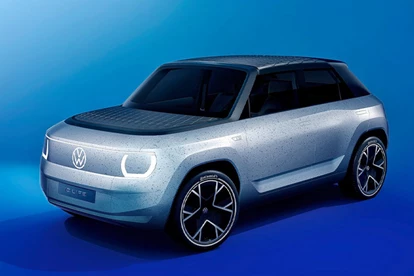 Revealed at the Munich Motor Show, the ID Life is nothing like others from the ID family. The concept looks more like a miniature SUV than the smooth style we've grown used to with the ID.3 and features a black roof and bonnet made of air-filled fabric, an unusual stone-grey paint job, and hidden door handles.
The unique lighting design of the ID Life gives the car a futuristic vibe that works well with the retro, boxy design unconventional of the German brand, with the iconic Volkswagen logo also lighting up front and center.
The minimalistic design of the ID Life has gone one step further than many thought possible by removing the touchscreen display that is now becoming a regularity in our current cars, and replacing it with a simple app on our smartphones that can be both a sat-nav and stereo! Our phones really can do anything nowadays!
Also Read: What is a Concept Car?
Like many concept cars that have been revealed in recent years, the ID Life pays particular attention to protecting the environment. With cars being one of the largest causes of global warming around the world, we are starting to see electric cars take over.
The ID Life is not only all-electric but is also made of a variety of natural and recycled materials. The stone-grey bodywork is coloured using wood chips, along with bio-based hardener. The roof and bonnet, which we mentioned before are made up of air-filled fabric, are actually made from 100% recycled PET bottles. Lastly, the tyres, which usually cause more pollution than exhaust fumes, are made from a variety of natural materials, such as bio-oil, natural rubber, and rice husks. Helping us get that one step closer to a brighter, cleaner future.
Related: Electric Cars Myths Debunked
According to Volkswagen themselves, the ID. Life is designed to focus on the users' needs and provides an insight into what urban mobility could look like in the future. The new EV also targets a younger audience, helping make the transition from petrol and diesel to electric easier and much more affordable. If they pull this off, the aim to go all-electric by 2030 is more achievable than many first believed.
Furthermore, Volkswagen wants to push the functionalities of their future cars to the next level, stating that "...the customer of tomorrow won't simply want to get from A to B…". That's why the ID. Life is more than just a car, it's also an expression of personality and individuality. Fitted with a projector and a 230-volt power supply, the car is able to be converted into both a cinema and gaming lounge, with its flexible seating design making it easier to transform the space into whatever you need it for, whether it be a bed, seating area, or, of course, a car!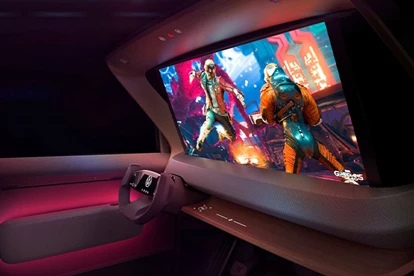 What are your thoughts on Volkswagen's latest concept car? Would you consider getting one for yourself?
Related Articles:
Subscribe To Our Newsletter
Receive weekly updates on our latest deals, articles and more!
Contact: marketing@allcarleasing.co.uk