Electric cars are quickly taking over the roads. More and more people every month are choosing the electric route over traditional petrol and diesel cars, with the plan to remove all non-renewable car fuels by 2030. However, there are still a large number of people who are hesitant about making the transition.
With new technology comes new rumours, and EVs have had their fair share of myths since their rise in power a few years ago. In this article, we're going to look into some of the most common myths surrounding the cars of the future and debunking them once and for all.
Related Article: Benefits of Electric Cars
Long Charging Time
Our time is valuable, and no one wants to be waiting around for their car to charge up. Many people believe that one of the biggest drawbacks of electric cars is the time it takes to charge them up.
But don't worry, a quick 30-minute charge will keep the average EV energised for up to 12 hours. The Tesla Model 3, for example, charges 15 miles per minute on average, and more affordable EVs, such as the Nissan Leaf, charge about 13 miles per minute.
Plus, most EV drivers leave their cars charging overnight to ensure that they're fully charged every morning.
A bonus to electric cars is that there is no need to stop off at a smelly petrol station anymore, so that's one less chore to worry about!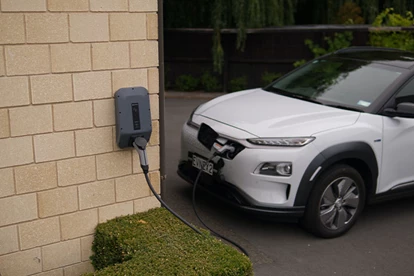 Not Enough Charging Stations
This myth used to be true. Since the surge of electric cars, public charging stations have constantly been trying to catch up. The truth is, there are more than 43,000 stations in the UK, with over 500 being added in the last 30 days.
It's true that charging stations are sparse in more rural areas, but this shouldn't be a major problem if you park your car near your house, or have a home/work charging station so that you can charge your car throughout the day. Thanks to the quick charging time, you probably won't need to use public charging very often, and with more and more charging points being added every day, it won't be long until there will be one nearby.
You can check to see if there are any changing points near you with ZapMap.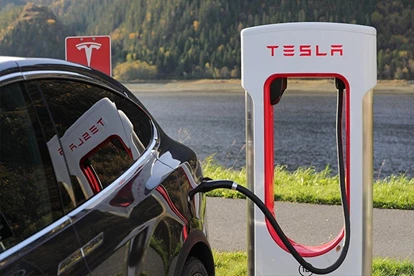 Bad for the Environment
One of the major selling points for electric vehicles is their zero emissions, benefiting the environment, and our health. Instead of using harmful gases to power our engines, the world is now choosing to go green. But there are some people out there who believe all is not as it seems, and that going all-electric would actually end up doing more damage than good.
The primary culprit is the batteries. Extracting the elements required for EV batteries requires a similar process to traditional cars: mining. Which, of course, isn't the greenest process in the world. Because of this, many people see the transition to electric power as pointless.
However, gathering the elements for EV batteries requires much less mining than petrol and diesel cars. Everyone converting to electric cars means that the mining of fossil fuels will decrease.
Remember, electric cars are still a fairly new concept to most manufacturers, and the more EVs are built and developed, the more economical and eco-friendly they'll become. For example, the plan is to make all EV batteries recyclable and repurposable.
They're too Expensive
Like everything that is new to the market, electric cars are currently considerably more costly than your standard fossil fuel cars. Electric cars also include more technology that boosts up the price quite a bit (it also makes them more expensive to repair).
However, EVs are much, much cheaper to run than our current cars. Thanks to their low carbon emissions, you currently don't need to pay road tax for electric cars.
Furthermore, thanks to the Plug-in Car Grant, you can get a discounted price for brand-new electric vehicles, with the maximum grant available currently being £2,500. Find out more about the plug-in grant here.
As electric cars rise in popularity, they will fall in price. As of 2021, there are already a number of affordable EVs out there, such as the new electric Fiat 500, Volkswagen E-Up, and Renault Zoe.

(Psst, it's also often cheaper to lease a new electric car rather than buying. Check out our range of electric and hybrid lease cars here.)
The Batteries Deteriorate too Quickly
The battery is the most important component of an EV, it makes the cars safer and simpler to build. To make electric cars worth our time, the batteries have to last long enough.
Just like our phones, tablets, computers, and laptops, the batteries for electric cars don't last forever. But how long do they actually last? Luckily, as electric cars evolve, so do their batteries. Nowadays, the average longevity of new electric cars is about 100,000 miles, which is equivalent to travelling around the world four times. With good care, it could last even longer than this!
Short Range
Common gossip surrounding the new car-on-the-block is that they don't last very long on a full charge. Many people believe that the range of an electric car is too short to bother converting. Especially when the Ford Fiesta, the most popular car in Britain, has a massive range of 821 miles on a single tank of fuel, with the Focus even higher, at 1,112 miles.
Most people don't wait until their tank is at the bare minimum until they refill their car, and with electric cars being much faster and easier to 'fill', the chance of our car running out of juice is even more unlikely.
Despite this, it's still handy to know which electric cars have the longest range. From our research, we found that the Tesla Model 3, Ford Mustang Mach-E, and Audi Q4 e-Tron were among the cars with the longest range, with an average of 350 miles.
The range for electric cars is rapidly increasing, even since our guide - What is the Electric Car with the Longest Range? - was published in 2020, we have seen an increase of over 100 miles for cars such as the Tesla Model S, increasing from 302 miles to a record-breaking 412 miles!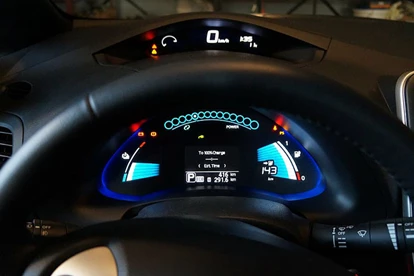 As we mentioned earlier, electric cars are still a fairly new concept. Since the initial rise of the electric car in the early 2010s, we have seen some massive improvements, such as increased range, increased number of charging stations, and decreased price. Converting to electric power inarguably has more benefits than flaws, not only for the environment but also for you! Electric cars are safer and nicer to drive (they also look cooler, let's be honest).
Have we changed your opinion on electric cars? Will you be less reluctant to convert after reading our article? Let us know!
Related Articles
Subscribe To Our Newsletter
Receive weekly updates on our latest deals, articles and more!