Types of Car Paint
Coming to choose your new car can be one of the most stressful things you have to do in life; questions you have to ask yourself like: which manufacturer? Which body style? How much am I willing to spend? Am I going to lease or finance it? And most importantly, what colour do I want the car to be. Well, maybe not that one... but when you do come to build the car of your choice in a configurator, you may be confused by the number of different paint choices to choose from. Not only are there many different colours to choose, but there are also many different types to choose from. You may see the likes of Metallic, Solid and Special paint and have no idea what the difference is between them except cost! This blog has been created to distinguish the differences between them, and to aid you in choosing what's best for you!
Solid Paint
You guess it! The most common paint job for both personal leasing and business leasing on a vehicle is the choice of solid paint. Most vehicles except luxury cars usually offer solid paint as a free standard option, with the other variety of paints as cost options, making it the cheapest paint option to choose from. Usually, when the car has been ordered as a factory order from us, the customer will have a choice between white, black, red or blue as a non-cost option and they would have to spend more per month as a cost option to have a different paint finish such as Metallic. The real way of telling between solid paint and other types of paint is the fact that it is a straightforward, single application of a specific colour with a lacquer coating applied on top for protection which you can tell purely from the shine of the paint itself. Some drivers believe it is worth spending extra to have a shinier finish on the car with the likes of Metallic and Pearlescent paint, but solid still looks pretty cool on quite a lot of vehicles, especially with the likes of Audi in Nardo Grey! If you are umming and ahhing between solid and metallic, it would be best to go and find the car you are looking for in the dealership and have a look in the flesh at what you personally prefer.  
Benefits: 
Cheaper than alternatives 
Smaller stone chips can be fixed with a touch-up pen
Less expensive to fix scratches and chips
Better for those who prefer a more neutral look for their car (some cars look badass with solid paint)
Drawbacks: 
Solid paint does not increase a car's value like Metallic paint does  
Not as exciting as other paint types
Can sometimes be limited choice of colours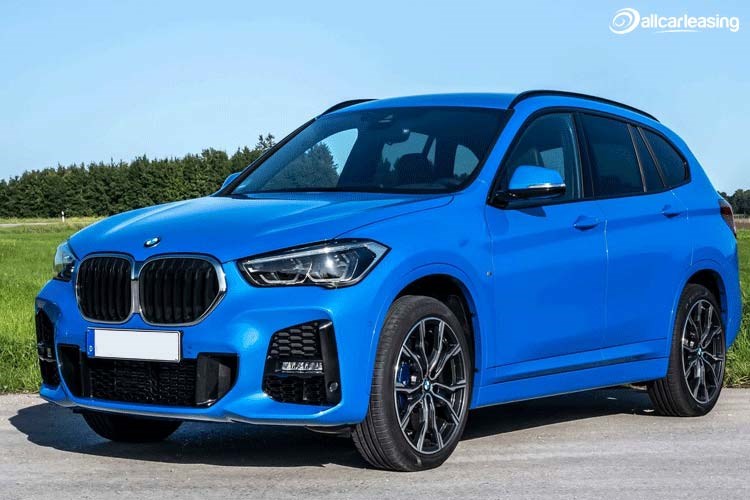 Metallic Paint
The real obvious difference with metallic paint is the fact that a small amount of powdered metal is added to the pain solution to give the vehicle a shinier and more expensive appearance; due to the way in which light reflects off of the paint. It is most commonly expected that having Metallic paint as an added cost option will usually incur a cost from between £500-£700, however, this can differ dependant upon the prestige of the car; which when broken down into monthly payments, isn't particularly expensive. This is the reason as to why many customers tend to go for Metallic paint, especially when leasing because of the minimal costs and added luxury. Others may argue that the car will lose it's shine anyway as soon as it gets dirty, so if you decide to go for metallic paint on your vehicle, remember to keep on top of keeping it clean at the same time! Opting for metallic paint can have it's own drawbacks though, such as the cost element. Its more expensive to fix chips and scratches with this kind of paint, as it can be difficult to match the paint unlike solid paint, whilst also being more expensive straight up when purchasing. (Luckily, metallic tends to hide small scratches better than solid paint though.)
Benefits: 
More expensive look 
Hides scratches better than solid
Holds up better than solid paint
Drawbacks: 
More expensive 
Harder and more expensive to replace
Harder to hide dodgy polishing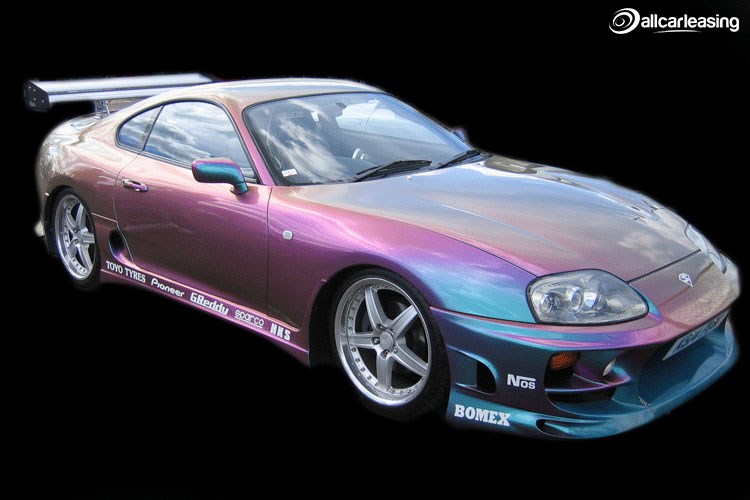 Pearlescent (Special Paint)
Pearlescent paint or 'special paint' in some cases, is another paint option which some manufacturers offer when coming to choose your car. It is a step beyond metallic paint in that pearlescent paint possesses ceramic crystals that refract light as well as reflect it, which can give some cars a 'galaxy' kind of look like the car above which looks absolutely beautiful; and another example is 'metal flake' paint. If you ever spot a car out and about with a pearlescent colourway, be sure to walk around the vehicle and notice the colour changing as the light reacts with it. For those who like their car to stand out and like attention, pearlescent paint is something to look out for, purely just because of how niche the paint is and how much it stands out, it can also hide scuffs in the chassis pretty well!
Benefits:  
Niche + Beautiful colour variations 
Makes your car stand out
Can hide scuffs in the chassis 
Drawbacks:
Expensive 
Draws attention (drawback for those who don't like attention)
Hard to replace if damaged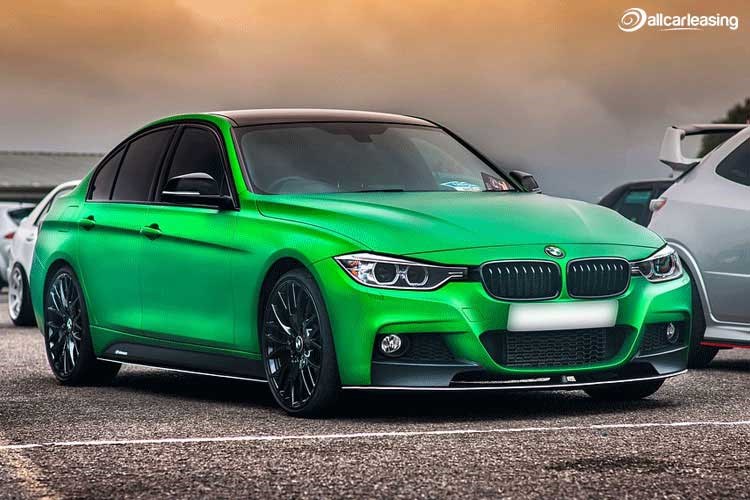 Vinyl Wrap
You may have heard the term 'wrapping a car' and had no idea what it meant in the past, but put simply, it's a procedure where the car is literally wrapped in vinyl to give it a different colour/appearance. It is a common thing to do for those drivers who want a personalised vehicle, and common amongst celebrities due to it being pretty expensive to do; as it can end up costing anywhere between the regions of £2000-5000+. The beauty of vinyl wrap is that it is applied over the existing paint, and can be taken off quickly and easily so you can revert the car back to its original colours. It also shields against abrasions, weathering and stone chips, so when you come to take it off, your car will look good as new.
Benefits: 
Exclusivity 
Protection from stone chips and weathering
You can restore the car to its original look!
Drawbacks: 
Very Expensive 
Orange Peel (can give it a funny looking texture sometimes)
Very rare but detailers could damage the vehicle by scratching original paint by mistake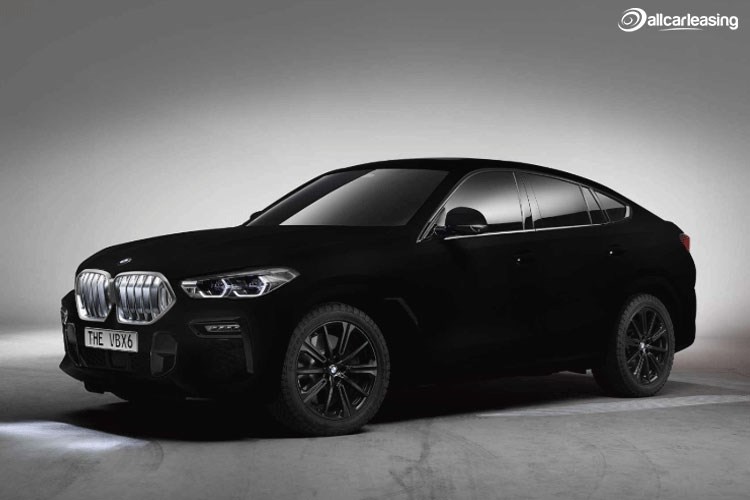 Vantablack
You may have never heard of Vantablack before and in all honesty, the likes of it becoming a legal car paint is very unlikely and questionable. Vantablack is a material, which to this day, is the darkest substance/colour known to mankind; it absorbs up to 99.96% of all visible light! It's made from billions of tiny little carbon nanotubes which are thinner than human hair. These materials were recently used in a project to cover a BMW X6, and it looks pretty awesome! (see image above) The reason as to why this will most likely not be something you can have on your car in the future is because you genuinely can only see the rear lights, number plate and badge in the dark, so it would be incredibly dangerous to drive in the evening; plus imagine your rear lights decide to stop working, it would cost an arm and a leg repairing it. Nevertheless, it doesn't stop us from appreciating it's incredible looks!