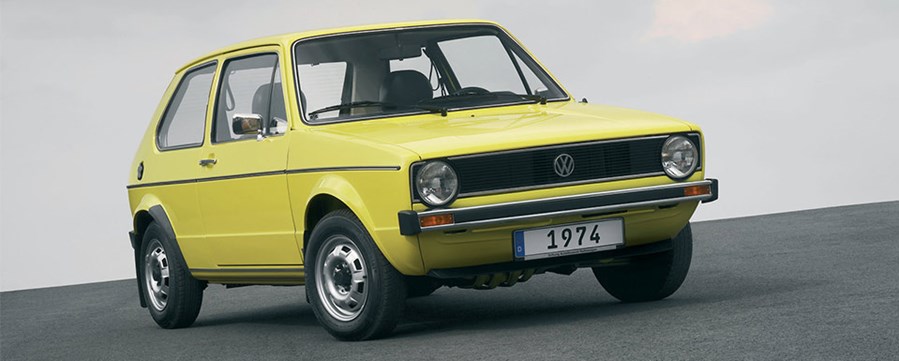 Mark1 - (1974/1983)
The Golf has always been the perfect car for any car enthusiast with its embracing looks and high specifications, and has always posed a threat within the motoring industry. The Golf made its debut in Europe (1974), and was blatantly intended to be the successor to the ever-popular "Beetle"; infact even the pope owned a golf. The mark 1 was a modern front-wheel-drive, featuring a fuel injected 1.6-litre engine capable of 110mph, which at the time was astounding as the Beetle could only reach just over 80mph. In the UK, the Volkswagen had a tough job in advancing from the legacy of the Beetle; what was then the world's most successful car- however VW wanted a car with a larger tailgate and an interior exceeding that of the Beetle, something Italian designer, Giorgetto Giugiaro made possible. There was 6.8 million units produced overall through this 9 year period.
Modern front-wheel drive
Fuel injected 1.6 litre engine
110mph max
Increased size from the beetle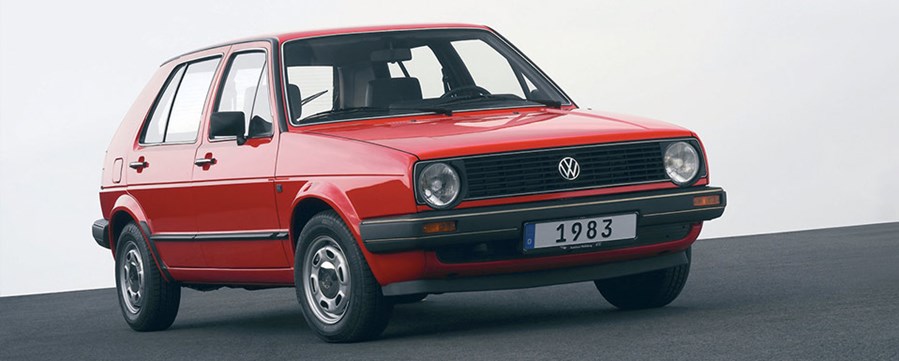 Mark2 - (1983/1991)
In 1983, VW had the goal of making the Golf significantly larger, something which it inevitably achieved with its new framework, which improved comfort and made the car more luxurious whilst sustaining the original appearance of the Golf. Its wheelbase grew slightly( + 75 mm (3in)) as did the exterior dimensions (length + 180 mm (7.1 in) width + 55 mm (2.2 in), height + 5 mm (0.2 in)) as well as the weight being increased by around 120kg. The car now sported a controlled catalytic converter (1984) and anti-lock braking system (ABS) (1986) - due to the succession of the new vehicle, it allowed VW to sell nearly 7 million MK2's and by 1998 the Golf broke the 10 million cars barrier. The Mk2 GTI featured a 1.8 litre 8-valve fuel-injected engine from its launch, with a 16-valve version capable of more than 140mph being introduced in 1985.
Increased size
1.8 litre 8-valve fuel-injected engine
Controlled catalytic converter
Anti-lock braking system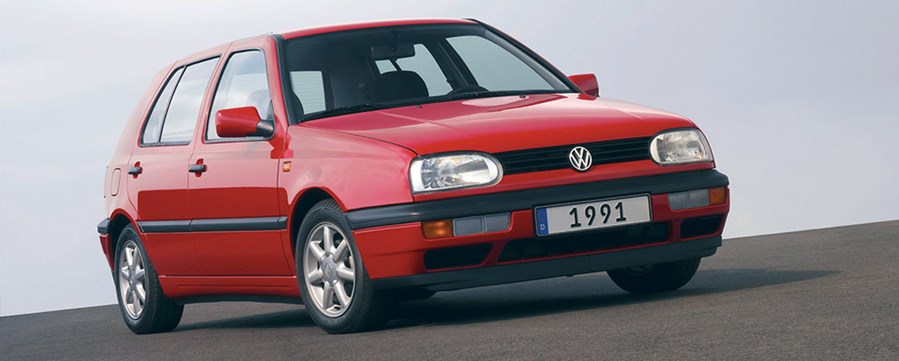 Mark3 - (1991/1997)
The 1990s saw an increase in car safety due to the advancement of motoring technology which had a profound effect on the production of the Mark 3; Front airbags were now installed as well as the ABS system becoming a necessity in all Golf's since 1996. The car body also became more visually appealing, whilst improving safety and trustworthiness. Other features included were cruise control and oxidation catalytic converters. This new generation of the car also brought the VR6, the first Golf to have a six-cylinder engine, thus making the car even more powerful. Estates were also becoming more popular in the nineties, so the Mk3 estate "variant" we know now today was produced. The succession of the mark 3 allowed it to win European Car of the Year for 1992.
Front airbags
ABS system
Cruise control
Oxidation catalytic conversion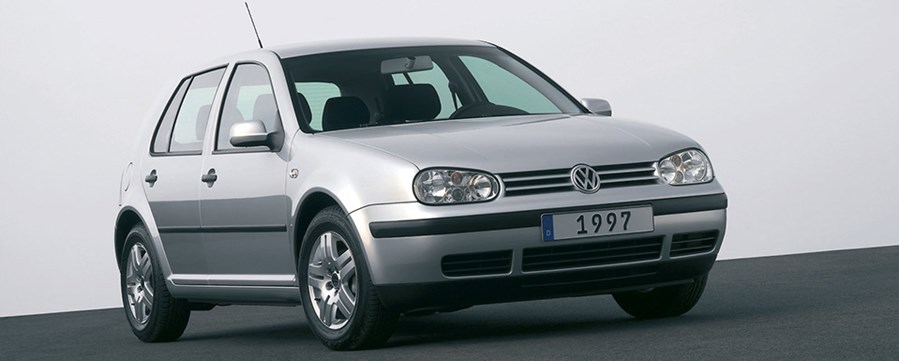 Mark4 - (1997/2003)
The first four-wheel-drive car called 4motion was unveiled in 1998, featuring a haldex clutch, an advanced system which gathers information about the driver's actions, engine performance, transmission and brakes as well as improved road grips. Electric stability control- (ESC) became a standard feature which is a computerized technology that improves a vehicles stability by detecting and reducing loss of traction. In 2002, head air-bags and revolutionary dual-clutch gearboxes (DSG) were also added. VW then decided that the GTI wasn't as great as before, so the R32 was then released- sporting a 3.2 litre VR6 six cylinder engine with a top speed of a whopping 155 mph, thus providing 0-60 in under 6.6 seconds. The success of the Golf Mk4, provided VW with 20 million sales by the millennium.
4motion- haldex clutch
Electric stability control (ESC)
Head air bags
Revolutionary dual-gear box (DSG)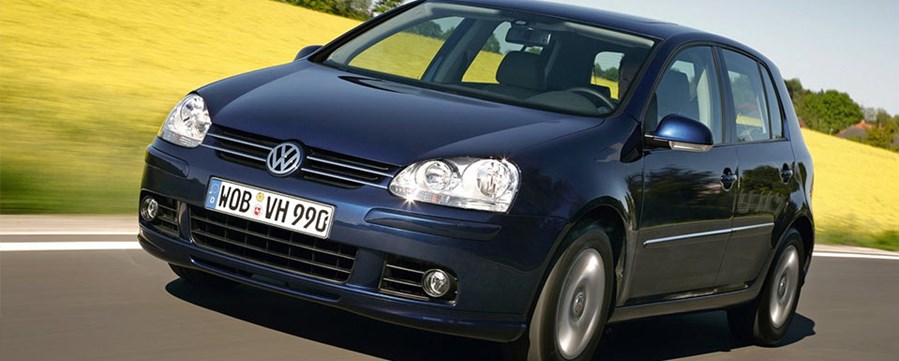 Mark5 - (2003/2008)
The economical Mark 5 was introduced in 2003, and didn't have the same succession as previous models. Sales were tough at first potentially due to the modernised look of the new Golf, however it was still easy to spot on the road due to its iconic looks. Temporary air-con was now being offered as well as a new four-link rear suspension, seven speed DSG and the world's first twin charger. The mark 5 has been thought to have been criticised by many customers over the quality of the interior, nonetheless it was still a popular car as it returned over 62 miles per gallon on average.
Air con
Four-link rear suspension
Seven-speed DSG
Twin charger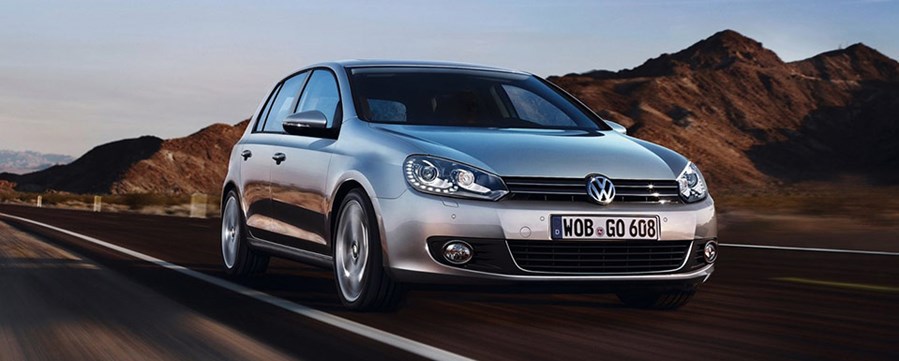 Mark6 - (2008/2012)
The mark 6 is thought to be the most improved Golf to date, as of the outstanding bodywork and upgraded specs especially after a bit of a fall back with the previous model. It featured ESC, park assist as well as adaptive cruise control. The type R was then introduced with a 2.0 litre TSI turbocharged engine, which has the capability of the car reaching 0-60mph in a mere 5.5 seconds. An improvement of 20% production efficiency had also occurred due to a greater investment being applied.
Electric stability control (ESC)
Park assist
Adaptive cruise control
 Type "R": 2.0 litre TSI turbocharged engine
rear tail LED lights, larger KO4 turbo producing 1.2 bar of boost (+3 PSI over KO3 equipped GTI)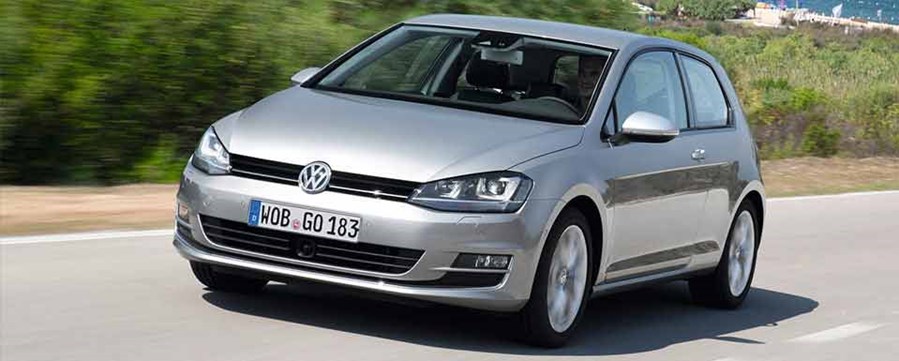 Mark7 - (2012/present)
 Weight reducement (100kg)
Automatic post-collision braking system
 Pre-crash preventative occupant protection
 Driver fatigue detection
 Lane-keeping assistant
 Traffic sign recognition
 Rear assist camera
Golf R : 2.0 litre, four wheel drive turbocharged petrol engine
The mark 7 is the Golf we know of today, specs have been majorly improved on the newest model, as for starters the weight has been reduced by up to 100kg, meaning that fuel consumption and emissions have been reduced by up to 23%. The car also features better room for passengers due to its new adapted structure as it is longer and has a wider width. It also includes an automatic post-collision braking system, pre-crash preventative occupant protection and also driver fatigue detection. The succession of this vehicle has allowed it to win several awards such as European car of the year (2013), world car of the year (2013) and the North America car of the year in 2015. The succession of the VW Golf cannot be undermined; they have built their 30 millionth Golf and 2000 have roughly been sold roughly every day since they were introduced in 1974.
Volkswagen Projects Since -
E-Golf: all-electric range
Golf GTE: plug-in hybrid
Golf GTD: powered by 2.0 litre turbocharged diesel
Golf GTI: 2.0 litre turbocharged direct-injection petrol engine
As a popular family car, the Volkswagen Golf is always present in the top list of the best personal car leasing deals. It can comfortably seat 4-5, plenty of economical petrol, diesel and now hybrid and electric engines and due to its safety record, it's relatively cheap to insure.