With more drivers on the road every day, an important factor when car shopping is safety. There are a lot of people out there who get nervous when driving, so knowing that you're behind the wheel of a safe car is reassuring, especially when there are a lot of drivers who — let's say — don't exactly follow the highway code.
When we are asked what makes a car safe, we immediately think of seat belts and airbags. These are referred to as 'Passive Safety' features— They help avoid major injury if an accident occurs. These are an incredibly important aspect of car safety and it is a legal requirement for all cars to have them. You are also required to wear your seatbelt. (You're not cool if you don't wear your seatbelt. Just stupid. No offence.) If your car has these passive safety features, you're off to a good start.
However, with technology constantly advancing and improving, there are more and more car features that make our vehicles even safer. These safety features are referred to as 'Active Safety'— They make accidents more avoidable. Features such as anti-lock braking (ABS) and lane-keeping assistance (LKA) are included in this category.
Related Article: Stay Safe - Stay Back
Nowadays, almost every car on the market includes enough features to make them safer for everyone. But it is still good to know which cars, in particular, are renowned for their focus on safety. In this blog, we take a look at some notable cars out there, and if you see one that stands out, you could be a couple of clicks away from getting behind the wheel of your ideal car.
What is the Safest Car?
When it comes to deciding which car is the "safest", there are many factors that have to be put in place. The word 'safety' is an umbrella term that can mean many different things. So let's take a look at a variety of different cars that are safe in different ways. We are going to only look at cars that we see on the road. So no concept cars or insanely expensive vehicles here.
Mazda CX-30
If you're looking for an affordable vehicle to lease, and safety is at the top of the priority list, then the Mazda CX-30 should definitely be a worthy candidate. Not only does this striking compact SUV offer the performance and comfort expected of cars with a much higher price tag, but its safety features exceed expectations. The CX-30 includes driver's attention alert - which monitors the behaviour of the driver and detects unusual activity that could suggest fatigue, blind-spot monitoring (with rear cross-traffic alert), and even knee airbags — why don't all cars have these? The Mazda CX-30 was named the safest car in the world after breaking the record for its Euro NCAP score in 2019.
We have a wide range of CX-30 lease deals on our website, including some unmissable special offers! You could be driving the safest car in the world in a matter of weeks!
Polestar 2
Polestar is a car manufacturer that we believe doesn't receive the recognition it deserves. The Swedish brand is overshadowed by its main competitor, Tesla, and the dominant German brands such as BMW and Mercedes-Benz. But when it comes to safety, the Polestar is centre stage. With the Polestar 2 entering UK roads back in 2020, it exceeded the expectations for car safety. The all-electric car includes a range of safety features, such as the Front Lower Load Path, which absorbs energy if a head-on collision occurs, protecting both the passengers and the battery.
Like the Mazda CX-30, the Polestar 2 includes extra airbags to decrease the risk of injury if an accident occurs. However, this time, the car's airbags are also included on the inner sides of the front seats, offering even more protection if the car is hit from the side.
Electric cars are considerably quieter than the petrol and diesel cars that we are used to, thus putting pedestrians at risk. To solve this issue, the Polestar 2 emits recognisable sounds to let people know that it is approaching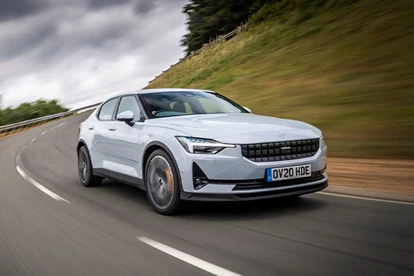 We wouldn't be surprised if the Polestar 2 is your new favourite car. Why not check out our latest Polestar 2 lease deals? Your dream car awaits!
Tesla Model 3
It's impossible to talk about safety and not mention Tesla. Following their surge in popularity, and becoming the most popular electric vehicle in the UK in 2021. The American manufacturer is renowned for its state-of-the-art technology. As well as being all-electric, they include some incredible safety features that other brands would never have thought of. Tesla has achieved the lowest overall probability of injury of any U.S vehicle tested by the NHTSA.
The Tesla Model 3, the most affordable model on the market, has been designed with safety in mind, reducing rollover risk; offering more protection upon impact; and a rigid design.
It doesn't stop there, the Tesla Model 3 includes technology such as automatic emergency braking, blind-spot collision warning, and lane departure avoidance.
Not only this, the Tesla Model 3, along with the other models, includes features that keep our beloved pets safe, too! With 'Dog Mode', you can leave your pet in the car (only if you have to, of course) and the car will remain at a cool temperature, with a message on the screen indicating to passersby that the dog is safe and their owner will return shortly. We think that's PAWesome!
Related Article: Homeward Hound - Dog Owners & Their Cars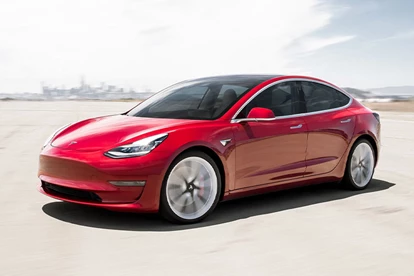 Here at All Car Leasing, we are a massive fan of the Tesla range. Check out our Tesla Model 3 lease deals, and you might find yourself behind the wheel of this supercar quicker than you think!
What is the safest car brand?
Every car manufacturer has something that they are known for. BMW is known for its performance, Kia is known for its appealing value, and Mini is known for being, well, mini. But which brand is known for their safety — and not just on one car, but for their entire range?
Volvo
Volvo is considered one of the safest manufacturers around, having been the first car brand to introduce the three-point safety belt in 1959, and introducing new safety features in the early 90s that other companies would never have considered. Nowadays, the Swedish brand includes advanced safety features for models across their range, such as rear collision warning, BLIS (Blind spot information system), and pilot assist. Volvo also pays special attention to airbags, including inflatable curtains to prevent passengers from striking their heads during a collision.
Tesla
The all-electric car manufacturer Tesla is renowned for its safety. As we mentioned before with the Tesla Model 3, the American brand includes futuristic safety features that give them a well-deserved 5-star rating for safety. Being an electric brand, their cars are already much safer than regular petrol and diesel cars. The likelihood of their cars catching fire is much lower. Also, an EV battery is much heavier than a regular engine, meaning the car will experience less force during a crash. Tesla's sporty, streamline design further reinforces this.
Related Article: When Will Electric Cars Take Over?
Mazda
Mazda aims to offer both performance and safety with all of its vehicles. They include a range of safety technologies that are exclusive to the Japanese company, such as i-ACTIVSENSE, which refers to the wide range of cameras and sensors that help drivers recognise potential hazards; and ITS (Intelligent Transport Systems), which helps reduce accidents by transmitting information via telecommunication technologies. Very fancy!
What is the Safest Small Car?
Small cars are among some of the most dangerous cars on the road, yet they are the cheapest and commonly driven by new and young drivers. So, are there any safe small cars out there? We did some research to find a selection of small/city cars that strive to protect their passengers.
Toyota Yaris
Toyota as a brand is a very safe choice for all their vehicles. However, the affordable Yaris must be highlighted for its ability to protect its passengers despite being on the smaller scale. The Yaris includes an AEB system that helps avoid collisions by detecting unusual activity from other drivers. The Toyota Yaris was featured in WhatCar's 'Car of the Year Awards 2021: Safety Award'.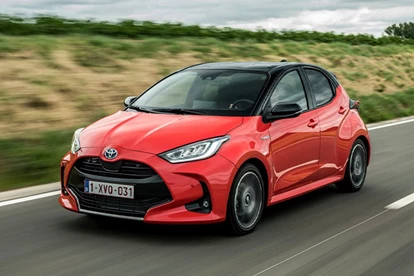 Honda Jazz
Another small car that scored high safety scores was the Honda Jazz, a very popular and practical hatchback. Not only did the Jazz rank high for protecting adult occupants, but it also received impressive results for child safety and pedestrians/cyclists!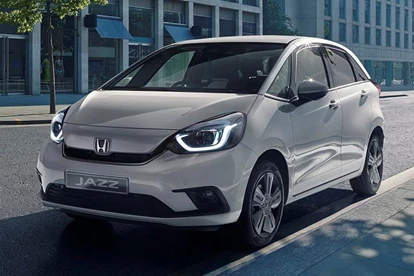 Renault Zoe
The new all-electric Renault Zoe is a rising star in the world of electric cars, and for good reason. The Euro NCAP awarded the Zoe five stars for safety. With features such as lane departure warning and traffic sign recognition being large contributing factors. Being electric, like the Tesla, it is automatically much safer than other fuel types, too.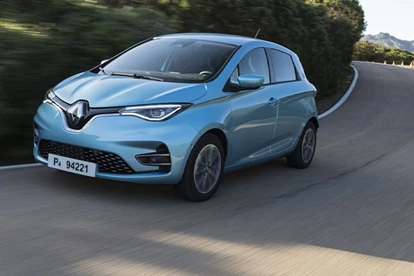 The safety of our customers is our top priority. We ensure that all of the cars we lease out are thoroughly inspected before they are handed over. Nowadays, even the smallest, cheapest cars include some sort of safety features to protect their occupants, and there are sure to be more exciting developments in the safety department in the future. We hope that this blog has shed some light on what options are out there for you! While you're here, why not check out our special offers or in-stock lease deals? You might find your ideal car!
Subscribe To Our Newsletter
Receive weekly updates on our latest deals, articles and more!
Contact: marketing@allcarleasing.co.uk