Our forte is leasing cars for personal and business users but most of us here are also fans of cars as a whole which includes car and driving simulators. In this light-hearted and somewhat off-topic blog, we're going to take a look at some of the best car customisation games on the market.
Customising your car is one of the most enjoyable elements of any motoring related video game with car customisation being many gamers favourite parts, yet there are plenty of modern racing games out there that don't allow many degrees of personalisation outside of choosing your car's colour. Back in the days of Need For Speed Underground 2 or Midnight Club, you could fine-tune nearly every aspect of your ride, adding things like neon under-glow, custom vinyl and even coloured nitrous oxide purge - options which aren't even available on most modern racing games! So what credentials are required of the best car customisation game?
We have identified four of the major categories that are most important when customising your car:
Speed & Handling
Exterior Body Styling (Body-kits, Bumpers, Wheels.)
Paint & Vinyl Editor
Tuning System 
While it's great for a game to be incredibly realistic, it's the arcade-y elements that bring most of the joy when customising your own car - Realism & Unreal-ism in equal measure is key.
---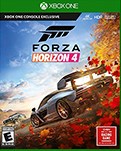 Forza Horizon 4
Two of the office favourites are actually quite different in their approach, however, your own personal favourite will vary depending on whether you prefer realism or arcade. If you're looking for a dedicated racing game with the very best all-round customisation, then the game you're looking for is Forza Horizon 4. It shares all of the simulation level tinkering ability that the Forza Motorsport series is known for but plonks you in a more arcade-style setting and open-world environment, inspired by a real-world location.
The Horizon series has dominated the racing game segment since it's launch in 2012 but it's winning formula has remained the same across all four instalments. The in-depth level of customisation allows you to do an enormous level of modification to your cars, such as engine swaps, performance upgrades, plenty of real-world bumpers/spoilers to replace the standard ones. You can even change to tyre compounds based around a specific type of driving, such as drag racing, drifting or off-road.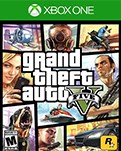 Grand Theft Auto V
Our second recommendation would be Grand Theft Auto V. Now, bear with us - it's definitely not made to be a racing game, but it does feature an awful lot of customisation for cars that are often inspired by real cars. The game is also frequently updated with new free DLC including 'Import/Export' which is a moneymaking activity where you can group up with your friends to steal, modify and sell some of the fastest cars in the game. This probably doesn't help you if you're trying to decide which racing game to buy, so on the back of this, we'd also suggest Need For Speed Payback.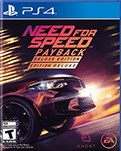 Need For Speed Payback
Need for speeds arcade-style driving experience and underground setting allows you to enjoy the taboo underworld of street racing. When it comes to car customisation, there aren't quite as many cars to choose from compared to the likes of Forza, however, the customisation is much more true to real life, with famous aftermarket car parts from Liberty Walk or Greddy can be added to your car. While the Need For Speed franchise is one of the most well known within the racing world, not all of its games allow you to customise your car, so steer clear of semi-recent titles such as Rivals (2013), Most Wanted (2012) or Hot Pursuit (2010).
What Are The Best Car Customisation Games?
Vehicle Building Games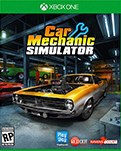 Car Mechanic Simulator
It's not just customisation games that have some degree of popularity, there are games based around creating your own unique car completely from scratch, or even rebuilding damaged/classic cars. Car Mechanic Simulator 2018 allows you to create your own vehicle repair business, working on a wide variety of cars in thorough detail. It's a simulation game as opposed to a racing game, but there are areas of the game which allow you to test drive the cars you've built. Like with most 'Simulator' titled games, there's plenty of DLC up for grabs to keep the game up to date with fresh new content so you don't get bored. If creating your own car is more your thing, Car Mechanic Simulator 2018 also has a lot of modding support, so if you happen to be savvy with digital tools you can design your own model and import it into the game for you and other players to work on.
Best Car Customisation Games PC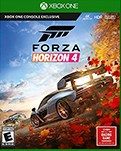 Forza Horizon 4
This PC/Xbox exclusive is the best all-rounder. With four different seasons and a plethora of different types of races to compete in, Horizon 4 lets you have near full control over the way your car looks and handles. This also means that you'll need to create a variety of different builds for you to contend in each type of race, you'll find that your spring/summer street weapon will be slipping and sliding on the wet or snowy surfaces of the autumn/winter seasons. That's the great thing about Forza Horizon - It's approach is drastically different to the arcade-style we've long been used to, It's not game where you progress from an old beater car to the likes of a Porsche, It's all down to your own personal preference and is definitely worthy of being one of the best car modification games of recent history. Don't just take our word for it though, Forza Horizon 4 scored a Metacritic score of 92 and user score of 7.9.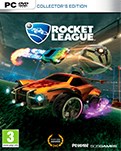 Rocket League
Rocket League is a fantasy arcade game which combines two popular passions, cars and football. The game pits players in a rounded football stadium with the aim of scoring the most amount of goals to become the victor. It can be played as either a solo player or in teams of up to four and is suitable for both casual or competitive players. Whilst not a racing game, Rocket League allows you to customise elements of your car that traditional racers would. You can still choose your colour, livery and choice of wheels, but on top of this, you can also pick from hundreds of different car aerials, rocket trails and toppers. In order to maintain game balance, you can't modify the performance level of your car, however as the game doesn't rely on the same figures as a normal car game it's easy to look past. Oh, and the game is also cross-platform (PlayStation 4, Nintendo Switch & Xbox One), meaning you can play with your mates even if they don't have a PC!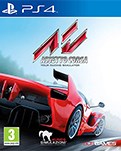 Asseto Corsa
Asseto Corsa is similar to the Forza Motorsport & Gran Turismo series in that it's a simulation focused track racing game. It's one of the most popular racing games for PC, but the level of customisation is very limited. You can pretty much only choose the colour of your car, but the game does have a tuning system which will allow you to set up your cars exactly how you like them. Popular among smaller live streamers for its cult following, Asseto Corsa is a highly underrated racing game simply for having a lack of exposure compared to fierce competition with the games console-based rivals.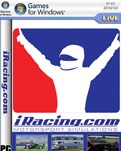 iRacing
iRacing is another simulation racer which has a unique way of accessing the game - instead of purchasing the game outright, iRacing instead uses a subscription model similar to famous MMORPG's. What's unique about iRacing is the virtual reality support and the intricate level of detail the developers use in designing the tracks and cars in the game, the video below really shows how passionate the developers are to accuracy and creating as real a driving experience as possible.
Best Car Customisation Games Console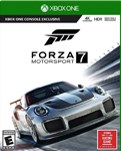 Xbox - Forza Motorsport 7 / Forza Horizon 4
The Forza series is one of the crown jewels of the Xbox franchise, it's exclusive to Xbox (and by association, Windows 10) and has been one of the longest standing racing game series next to Gran Turismo and Need for Speed. Providing you have the right screen and an Xbox One X to support it, the latest Forza games can be ran in 4K resolution at 60 frames per second without even using the full power of the Xbox's GPU. 
Playstation - The Crew 2
As far as car customisation games go, PS4 doesn't have quite as many games as other platforms to enjoy. While high profile exclusives like Gran Turismo are well deserved of their place, it's the arcade style racing games that allow you to tinker with your car the most. The Crew 2 offers exactly that, giving players a selection of popular cars to choose from and modify with new body parts and such. The environment is completely open world and lets players use a variety of different vehicles, ranging from motorbikes, boats planes and cars.
Best Car Customisation Games For Mobile iOs & Android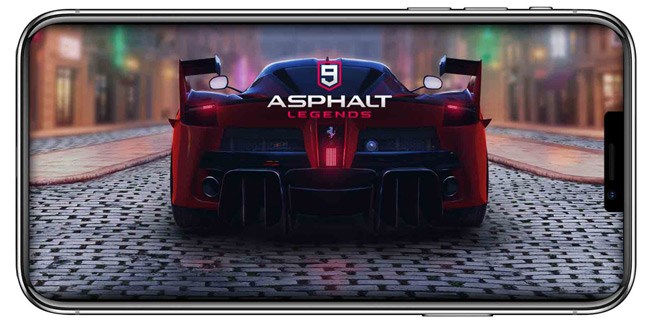 Asphalt 9: Legends
If you're into racing games but don't quite have the time to sit in front of a console, mobile gaming allows you to indulge while you're on the move. One of the most popular mobile car customisation games is the latest instalment of the Asphalt series. The Series first started way back in 2004 with Asphalt Urban GT, with the latest release - Asphalt 9: Legends being released mid-July in 2018. The most recent Asphalt has upgraded graphics and a nifty design and allows a high level of car customisation making it perfect for any car enthusiast who also loves gaming, it is easy to play and offers an online multiplayer feature as well.
Hill Climb Racing
One of the best car customisation games for mobile has to be Hill Climb Racing. It was first released in 2012 and is the only game in our list that uses 2D graphics for its game-play. The Concept of the game is that you must complete a variety of different levels with a limited amount of fuel, whilst picking up coins which you can use to customise your vehicle and help you pick up more petrol on the way to completion. It's an enormously fun execution of such a simple concept.