We aren't just a personal car leasing company, we also try and create content to make people laugh, wonder and think. This time, we did the maths on some of the nations most popular foods that contain alcohol to see how many servings it would take to be over the legal limit to drive. You won't be surprised to learn that most of these foods are mostly eaten over the Christmas period either, making drivers sneakily susceptible to being over the limit during the festive season. We have used the average drinking limit of 3.5 units to base our findings on, however, there are also several additional factors that can influence how much alcohol is absorbed, such as:
Weight, age, sex and metabolism
The type and amount of alcohol you're drinking
What you've eaten recently
Your stress levels at the time
Despite the dishes mentioned in this blog containing alcohol, when eaten in moderation this won't cause you to fail a breathalyser test in the event you are stopped at the roadside, however there are certain other foods which can cause drug tests to read as positive, namely Poppy Seeds (testing positive for opioids) and Hemp Seeds (testing positive for THC).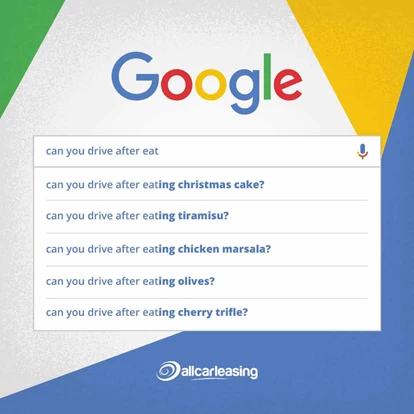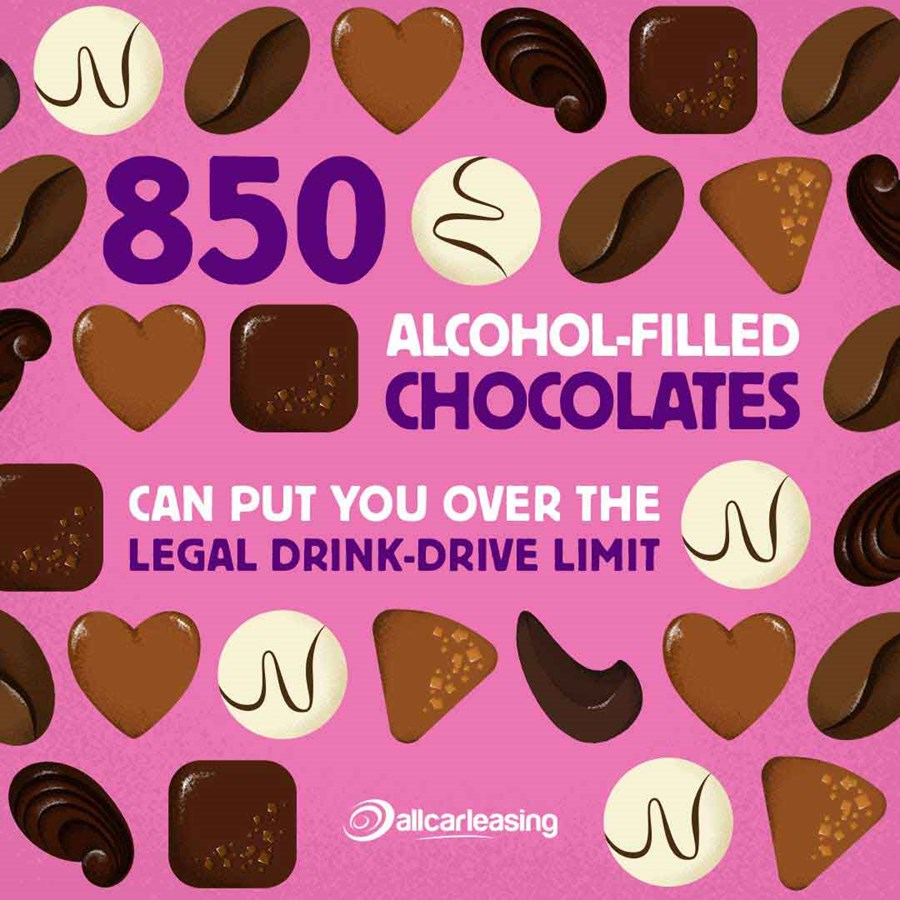 Liquor Filled Chocolates
Now chances are this question will have popped into your head over the Christmas season, it's gift-box galore and you're consuming copious amounts of boozy chocolates. It wasn't long ago that the government changed the law on buying confectionery containing alcohol, meaning even under 16s can now purchase the chocs! Chances are they won't be able to stomach 10 of the booze-infused treats, let alone the whopping 850 it would take to be over the limit!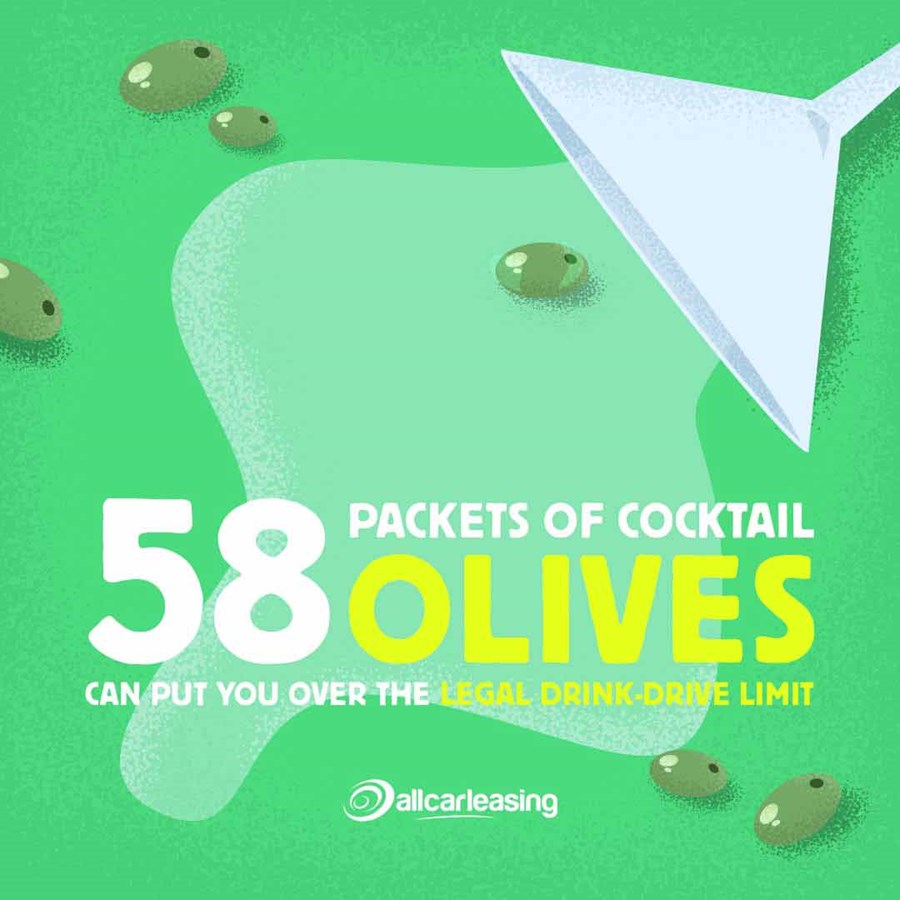 Cocktail Olives
Alcohol infused products such as Olives commonly found on supermarket shelves only contain marginal amounts of alcohol - 17 packets of these Slingsby Gin infused Cocktail Olives (1%) would be the equivalent to having one shot of gin, and a further 41 packets would place you firmly over the legal limit; 58 packets of these and you're in trouble!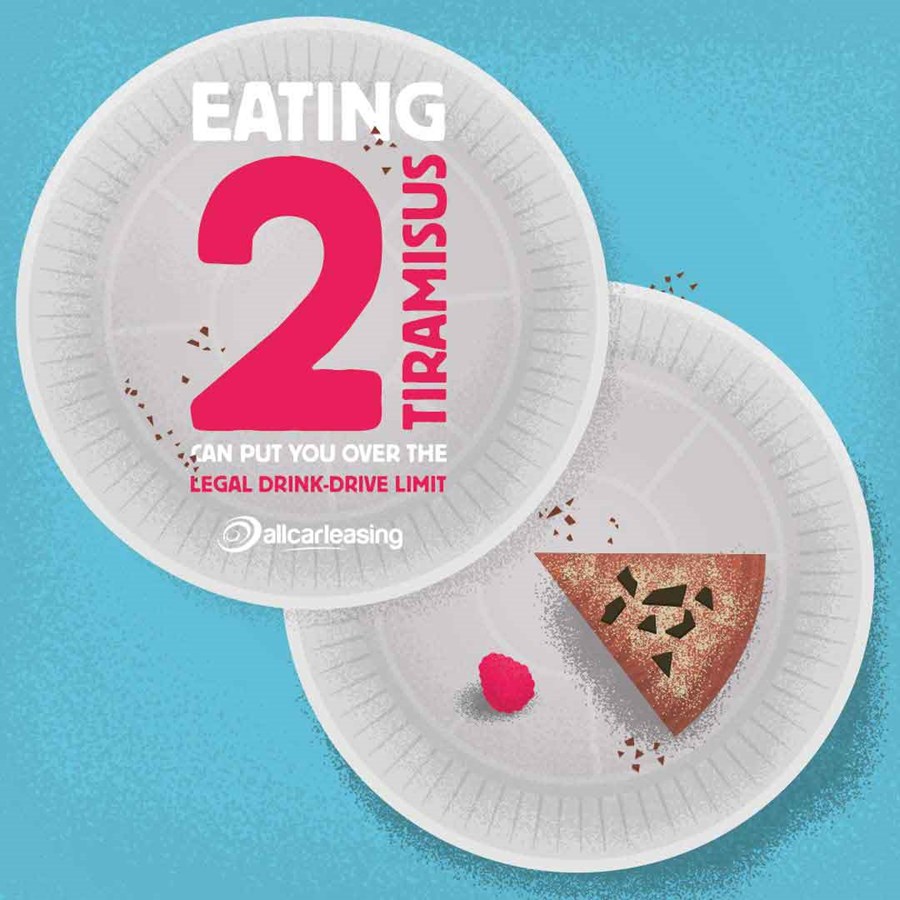 Tiramisu
Based on this particular recipe by Woman&Home, two entire family sized Tiramisus would also place you over the legal limit - that is if you can endure all 8-10 portions. This dish traditionally contains wine however the more modern approach is to use liquors such as Baileys, Tia Maria or Disaronno.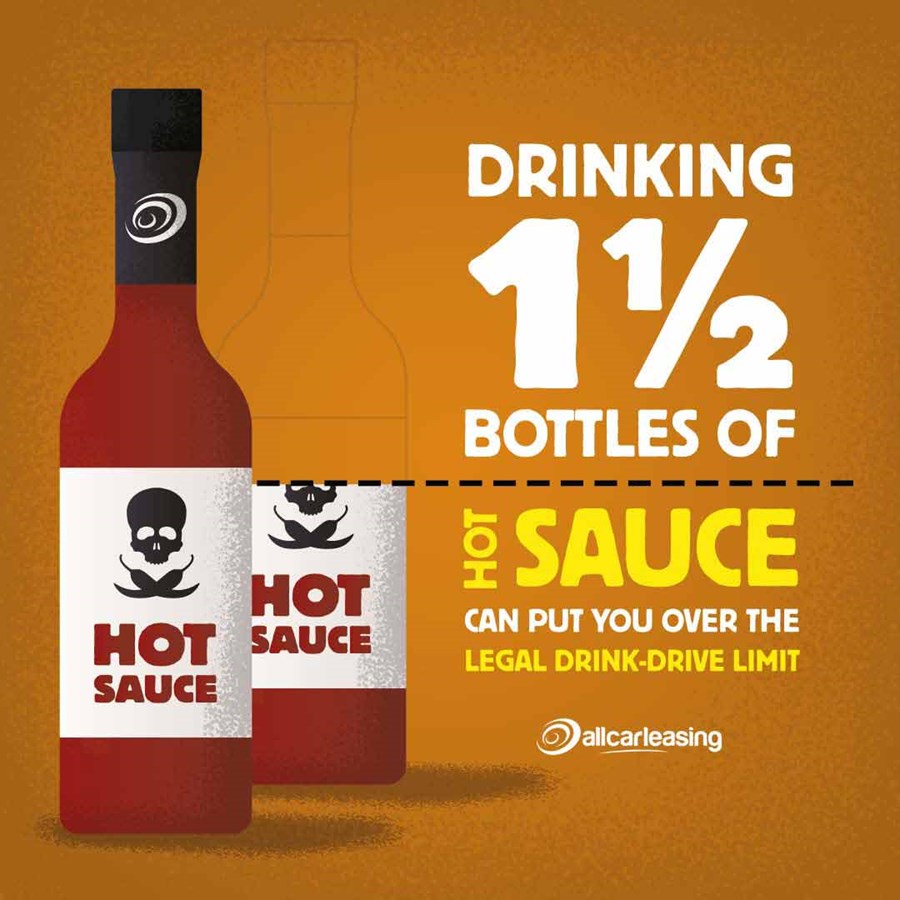 Hot Sauce
This one is important for the spicy food enthusiasts out there, if you're looking to make your own hot sauce be wary of how much alcohol you decide to use - this recipe containing as little as ¼ cup of Jacobs Ghost whiskey will place you over the legal limit after a bottle and a half; If you can endure the pain of course!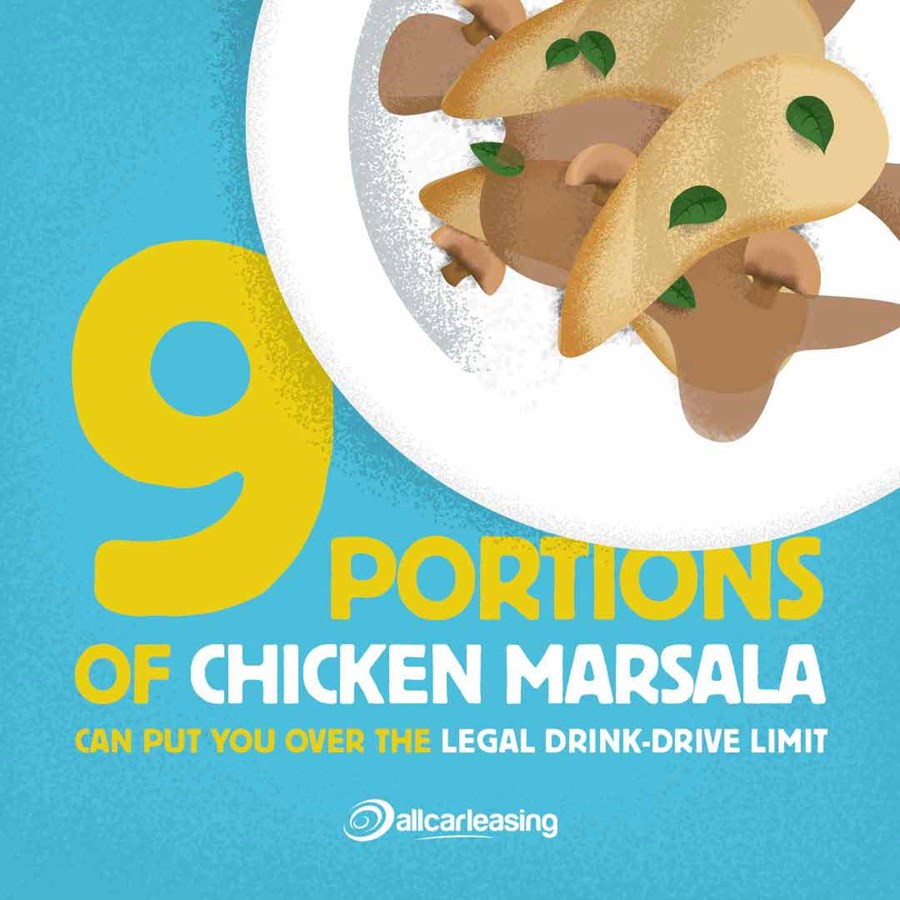 Meats Cooked with Alcohol (Chicken Masala)
This tasty Chicken Masala recipe has an overall alcohol percentage of 1.75% due to the serving of Marsala Wine. Despite what many people think, all of the alcohol does not burn off while cooking though this will heavily depend on numerous factors involved in cooking such as heat and length of time.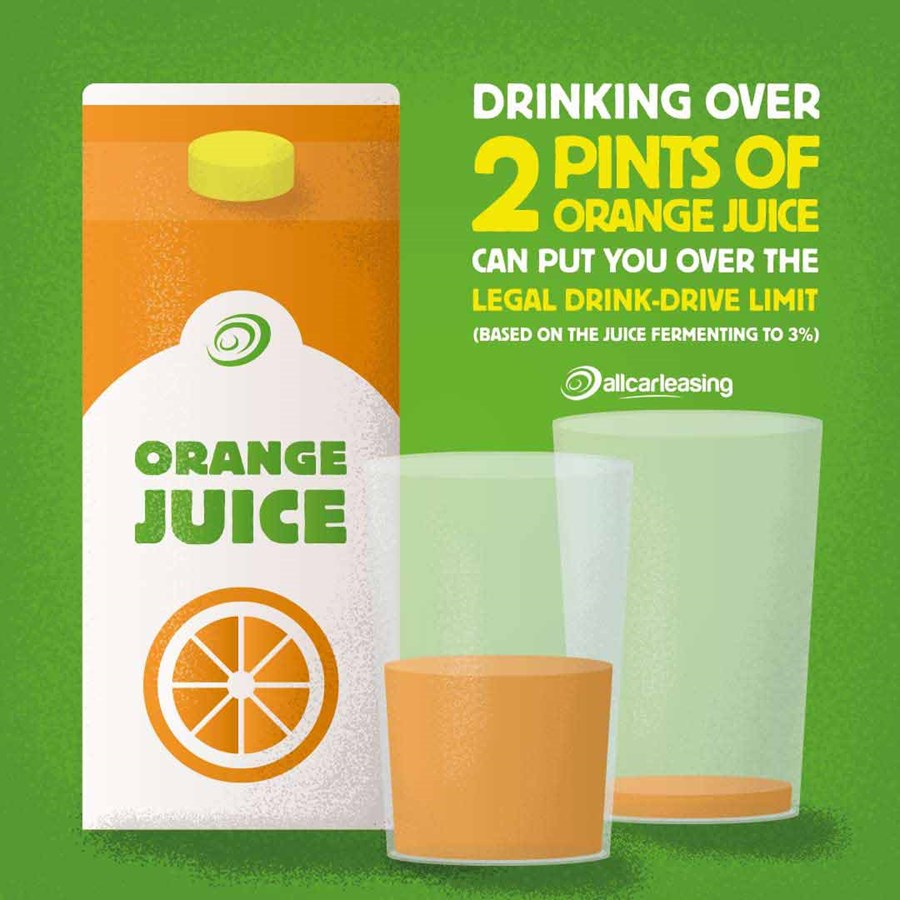 Orange Juice
Other DIY dangers include freshly squeezed orange juice which has fermented over a period. Foods like fruit will typically ferment over time and produce alcohol content due to the natural yeast, this has a fundamental involvement in the process of making alcoholic beverages such as Cider or Wine.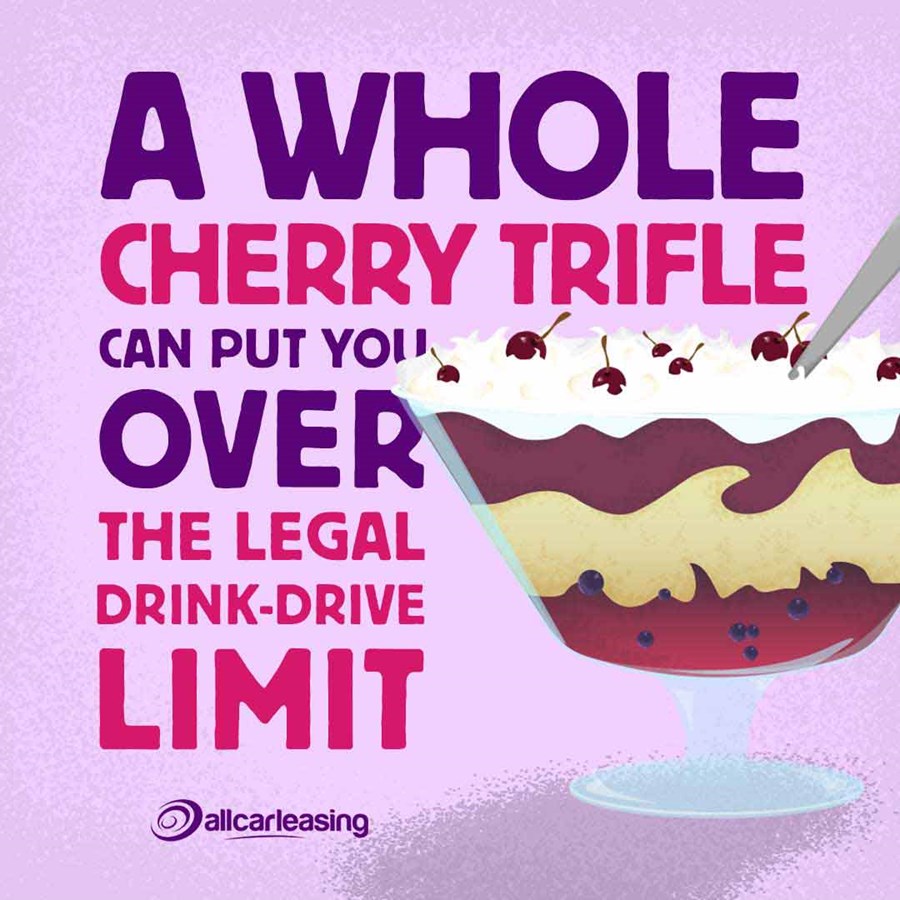 Cherry Trifle
This popular recipe by Great British Bake Off's very own Mary Berry could also land you in trouble, should you be caught after scoffing the entirety of the Trifle all in one sitting. (Though this is on the higher side of alcoholic content in food, containing 100ml of brandy)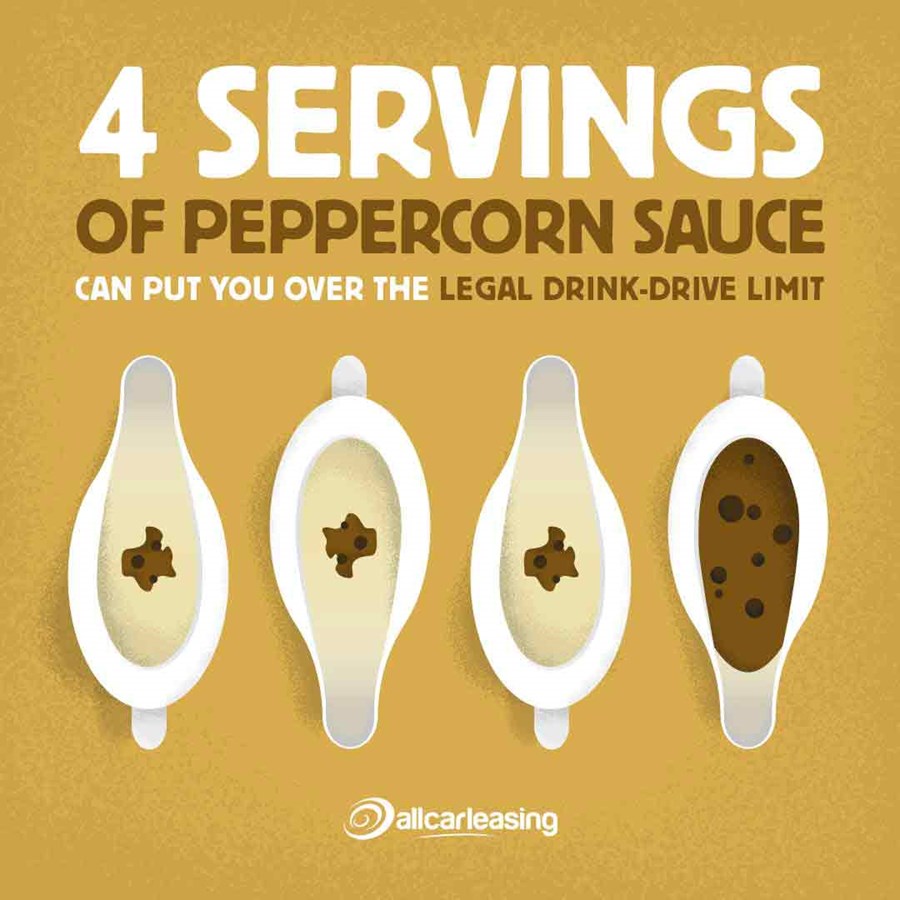 Pepper Corn Sauce
Being the quintessential sauce of choice for steak, peppercorn sauce can be made with numerous types of alcohol, typically with wine, whisky or brandy. It would take four servings of peppercorn sauce containing 100ml of brandy for you to go over the legal limit to drive.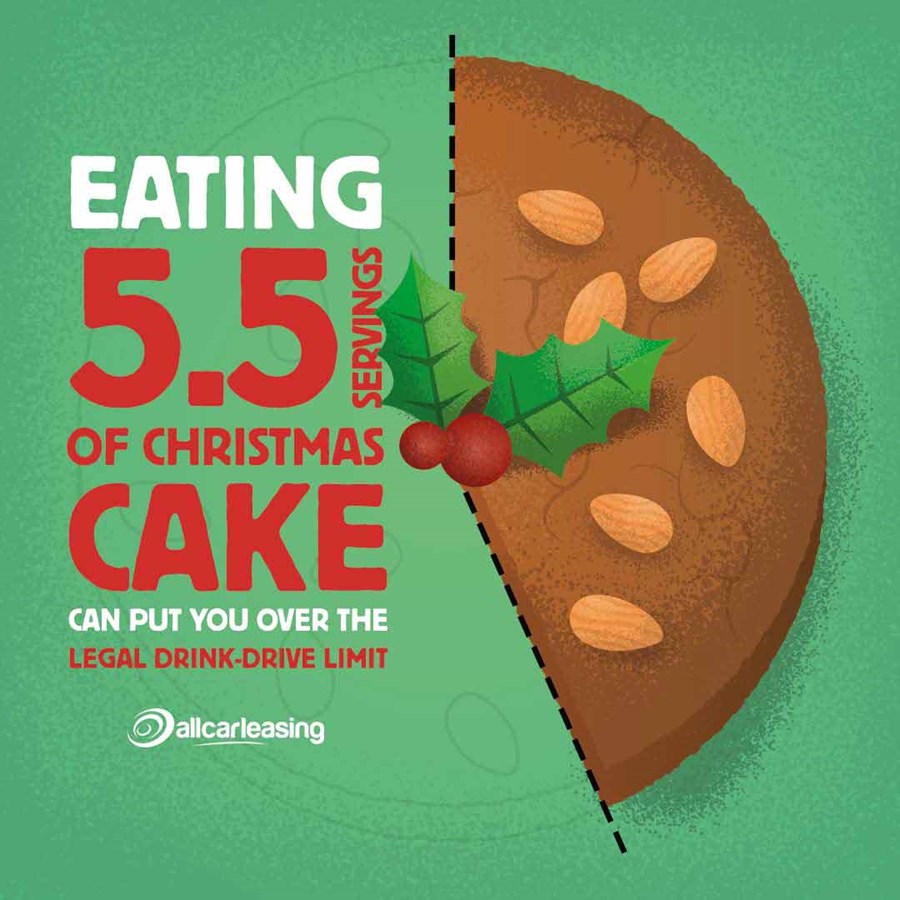 Christmas Cake
At the height of the festive season lies the Christmas Cake, with a mere 5.5 servings (providing you "feed the cake" a month before Christmas day) to place you over the limit to drive. We expect many of you may have a designated driver or may not even drive at all over the Christmas season.
So, there you have it! Eating foods containing alcoholic content has more of an effect on your waist-line than your blood alcohol percentage, though even seasoned chocoholics would struggle to down 850 chocolate liquors. It does make you think just how much alcohol supermarket products we haven't mentioned contain, but dishes containing the highest amount of alcohol tend to be home-made recipes. If you ever wondered how much of these treats it would take to be over the limit, hopefully this blog answers your question, whether you'll ever try this for yourself is an even tougher question, just remember not to drive if you do!
If you would like to share these stats to your website or social media page and would like hi-resolution images, send an email to marketing@allcarleasing.co.uk and we will happily provide you with the files.
Check out the car leasing deals we have available to find out more information.
Our popular categories -