"If you're unsure on whether you can or can't decorate certain elements of your car, call your local police to make sure that you're not committing an offence and that your car is road-legal" 
If you're as obsessed with Christmas as we are then you most likely go overkill when it comes to decorating. Tinsel, Mini-Santas, Trees, Lights, you name it, they have a reserved spot at least somewhere in the house even if there isn't any space... Well, Why not go the extra mile this winter season to make your Christmas time as extravagant and festive as ever. Have you ever thought to decorate your car for Christmas? This blog explores some simple touches you can incorporate with your car and most importantly explains the legalities of how much you can actually dress up your car - so please remember to read that part.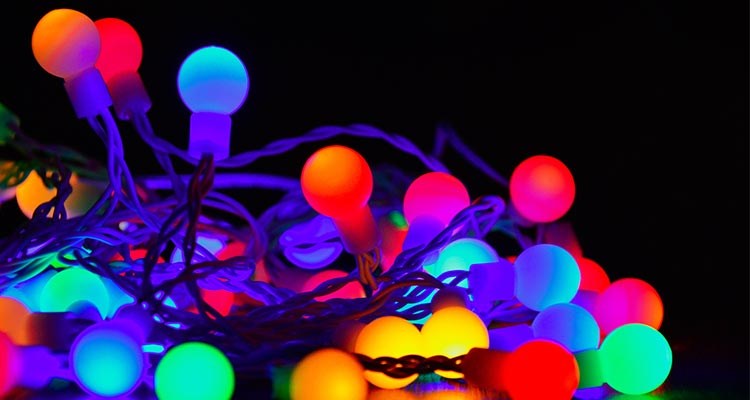 LED Lights
(Before reading on, please bear in mind that you cannot do this if you are driving the car)
Now we all love LED lights, as they are one of the things that remind you of Christmas the most. We decorate our homes and Christmas trees with them every year during the wintertime to give our homes a warm and welcoming feeling. Well... for those of you who also like pimping your ride, why not wrap some lights around the car itself. There are legalities behind having lights all over the car if you were to drive, because it can obstruct and confuse other drivers; so it would be best to decorate your car in lights if you have one sitting at home! (explained later on) Just make sure you take them off if you're going for a drive, as the police will spot them from a mile off, LITERALLY!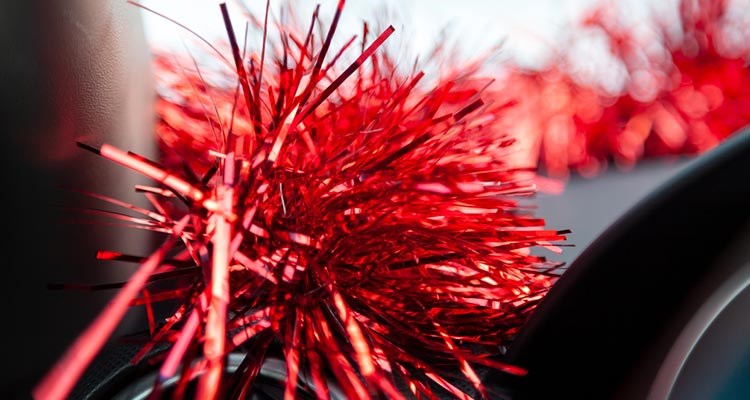 Tinsel 
Tinsel is a great way to spruce up your car this winter! It's dazzling, sparkly and adds a sense of jazziness like no other; it's also crazy cheap to buy. Why not place it around the front of your dash or on top of your parcel shelf and secure it with some tape to turn heads and keep you in the festive spirit.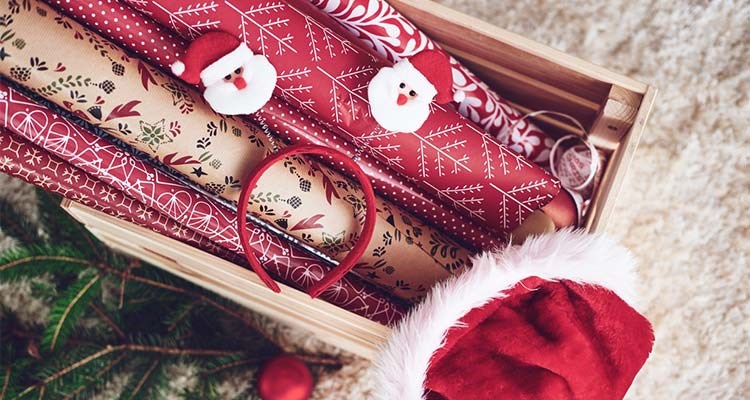 Headband over headrest/ Santa hat
For those of you who aren't bothered about messing up your hair, I'm sure you've rocked a Santa hat or a reindeer headband at some point, and admit it, you looked great! Why not give your seats a similar look, attach Santa hats or headbands over the headrest, out of the way of your head of course; because banging your head on plastic doesn't sound ideal...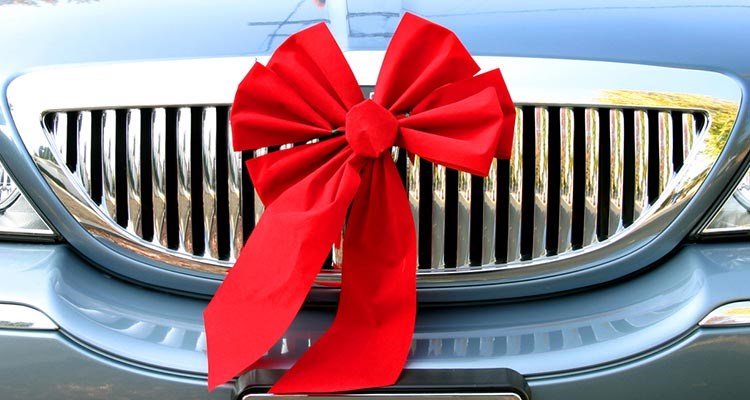 Ribbons 
If you're looking to attach something to the grille of your car, why not consider a Christmas ribbon, they are cheap and festive and really pack a punch; especially if you're treating your partner with a new car for Christmas. What's a better surprise than a brand new car in wrapping paper and a ribbon to finish it off!
If you were to drive with it attached to the grille, make sure that there is no way of it coming off, as that will be dangerous for other drivers if it were to come flying off.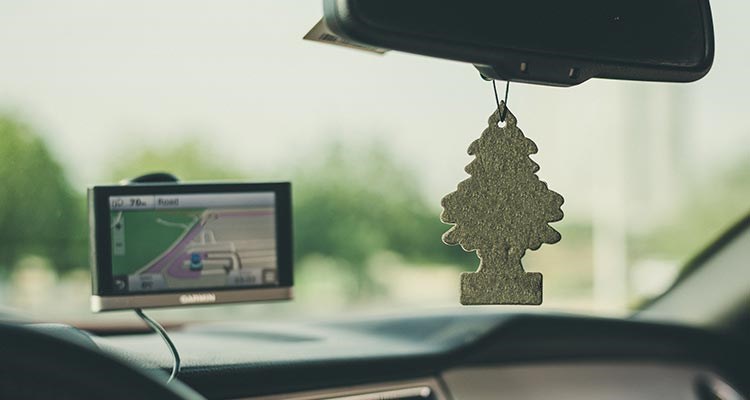 Air Fresheners 
If we're all being brutally honest about ourselves when it comes to cleaning the car, we don't do it as much as we should do. Treat yourself to an air freshener to hang from your rear-view mirror, and even better a festive one for a fresh Christmas smell!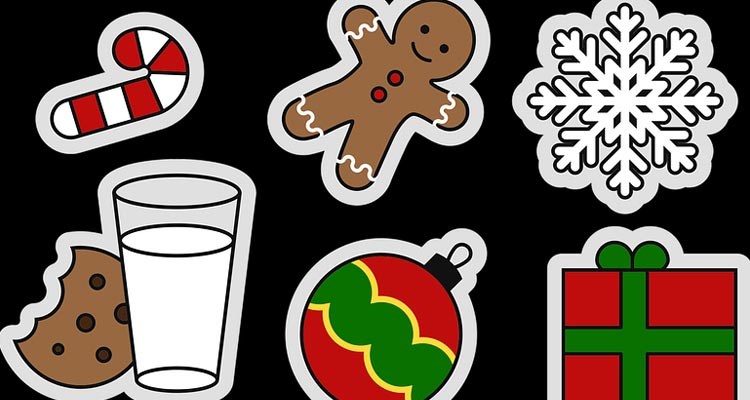 Stickers 
Stickers. Love them or hate them, they are definitely a necessity at Christmas time. People tend to usually stick them around the house on appliances and the walls, so you could do the same to your car. If you are applying them to your car though, please make sure they aren't too sticky as it could result in damaging your vehicle's paint and a visit to the body shop wouldn't be an ideal gift to yourself this Christmas!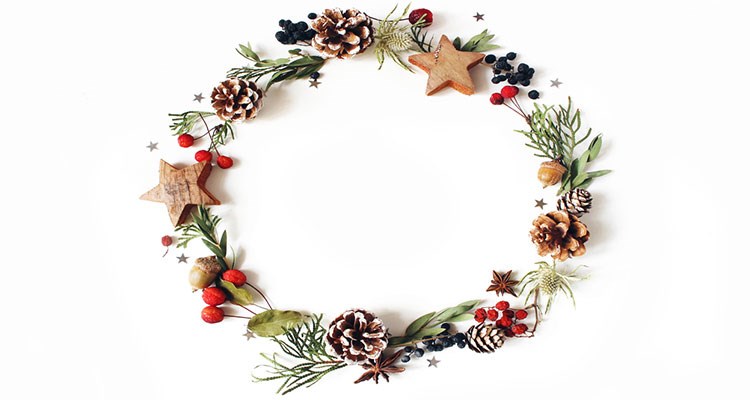 Wreath 
A Christmas wreath symbolises the everlasting circle of life and growth and has significant meaning for Christians. Instead of using a ribbon, why not spend a little more for one of these bad boys and attach it to your grille.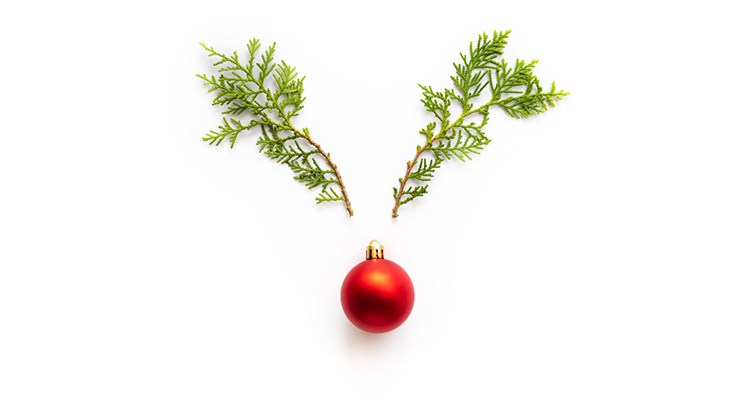 Reindeer Antlers 
Dasher, Dancer, Prancer, Rudolph... One of the most common things people dress their cars up with are Reindeer Antlers; you can buy them from all sorts of places like Amazon and eBay. Some kits are clip-on for windows, others attach to the roof of the car. Again, this may be something you need to check with the Police about, however, you should have no trouble clipping it to the windows as you would a football flag during the world cup. Some people may think it looks tacky, but in reality, they're just jealous.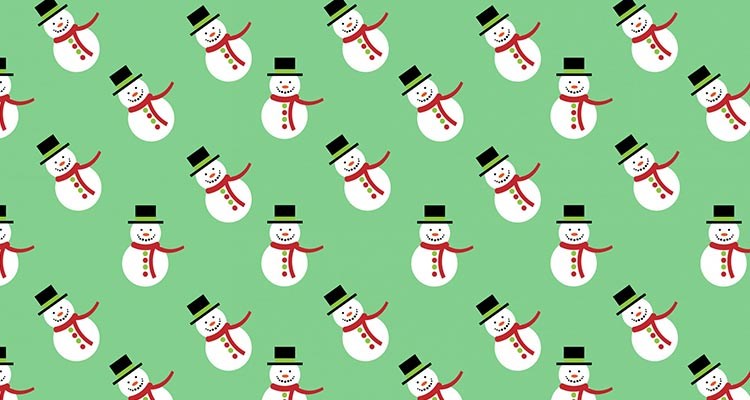 Wrapping paper (and lots of it) - *Possibly illegal*
Goes hand in hand with the ribbon really! If you're treating somebody you love to a car, be sure to wrap it up to make the present even more exciting! We wouldn't recommend wrapping your car up and going for a drive. It may result in a long conversation with your insurance...
Christmas Car Decorations FAQs
There's a lot of controversy with what you can and can't legally do in terms of modifying your car even with the smallest of things. For those of you who aren't grinches at Christmas, adding touches like Car Antlers and a red nose to your car can bring that Christmas Spirit alive, but the legalities of them are quite confusing. You wouldn't be able to attach them to the bonnet as it would limit your sight, similar to how Jaguar stopped producing their cars with their leaper ornament due to changes in the law; but you could get some antlers which you could subsequently attach to the windows.
The Road Vehicles Lighting Regulations 1989 - You may be wondering why it is that people receive fines or points for dressing up their cars with lights at Christmas; it's not because the police are being grinches, but because it's actually illegal and breaks a law called "The Road Vehicles Lighting Regulations act". The document is very large and to many people, like myself, quite confusing to read. Summed up, the Road Vehicles Lighting Regulations act states that it's illegal to have many different coloured lights on the front and rear of the car, as being in conjunction with your standard rear and headlights can confuse other drivers; you couldn't even put fairy lights like you would on your tree on either. You could also get into quite a bit of trouble if you were to put lights on similar to that of an emergency vehicle, as you could be seen to be impersonating an ambulance or police car (read more in our driving offences blog). If you're reading this outside of the UK, the same rules probably apply; it's not the best idea to put lights on your car if you are going to drive it out on the roads. If you would like to double-check regardless, it would be best to give your local police department a call and find out what the rules and regulations are regarding it. If you are decorating your car for an event and the car will be staying there and not be driven, you will most likely get away with it.
Ever since you were a kid, leaving the interior light on in the car at night time has been treated as a hypothetical sin, and it certainly has happened for most of us; especially up north. Your parents either led you to believe that it's a highly illegal thing to do or they came out with the "It's like the Blackpool illuminations in here" saying to get you to turn it off. Even grown-up, you inevitably have to turn the light on to find random objects scattered around the car, or for checking a map, where you then quickly turn it off as soon as possible, worrying about breaking laws. Well, you may or may not be surprised to find out that it's, in fact, a myth and not illegal whatsoever. 
There is no law regarding not being able to have the interior lights on at all, however, some have warned that traffic police are still attracted by it and could stop you and ask you to turn it off. This is for the reason that it supposedly could distract other drivers, and in harsh circumstances, you could be charged for "careless driving"... weird right? So, from this, I suppose you can dress the interior of your car however you like for the Christmas season, as long as it won't distract other drivers on the road. When you think about it, ambient lighting in the footwell lights the car up pretty well as is, so there isn't much difference with a small light on the roof.