We all know how important it is to find the perfect first car for new drivers. Something affordable to buy, cheap to run, and compact - all to balance out that dreaded car insurance that is shockingly expensive when you're a new, young driver. That love-hate bond you have with your first car is irreplaceable. But what about your second car?
It's not talked about as much, but deciding on your second car is arguably just as important and difficult as deciding on your first. You want an upgrade, something you're proud to drive. Your bank account is healthier, but possibly still a bit… unstable.
You might not yet be able to afford a Mercedes, BMW, or Tesla, but there are plenty of other cars on the market that are perfect for your second car. In this blog, we are going to browse some of what we think are the best cars for your first upgrade.
Finding Your Perfect Second Car
Ford Fiesta
Of course, the Ford Fiesta is on the list. It is a perfect car, no matter whether it's your first or fifth. The new Fiesta has the perfect balance of being both luxurious and economical when it comes to fuel consumption and emissions, making it a guilt-free, enjoyable drive. Being at the top of the sales chart for over a decade, the Fiesta is a very common sight on the road, most likely due to its easy handling and smoothness.
If you want your second car to be an upgrade, but you still have a strict price limit, then the Ford Fiesta is definitely a worthy consideration. Check out our latest lease deals and offers for the Fiesta!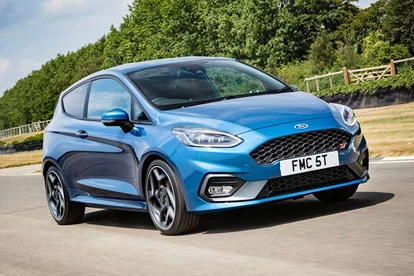 Peugeot 208
The new Peugeot 208 is a massive improvement from the original. So if your first car was the 2012 model and you're thinking of crossing the 208 off your list, then think again. This stylish hatchback is perfect if you are looking for an all-around upgrade from your first car. It's comfy, smart, and nifty, not to mention that it looks super cool, competing with the Audi A1 when it comes to appearance.
If you have a fairly healthy bank account and you're looking for a city car that you're proud to drive. Then look no further than the Peugeot 208. Find your ideal 208 here.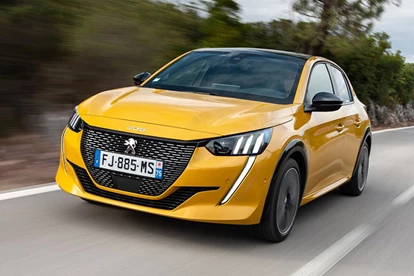 Vauxhall Corsa
Like the Fiesta, the Vauxhall Corsa is a common sight on the road, being popular among both learners and pros- and it's understandable why. The new Corsa is well equipped, surprisingly roomy, and, most importantly, affordable. We have some great lease deals on the Corsa on our website. Check out our latest deals here.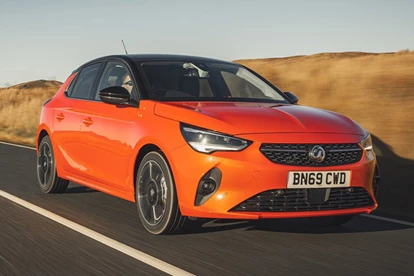 Audi A1
If you're wanting to impress your friends with a fancy second car, but you can't get your hands on something as premium as the Mercedes A-Class, then look no further than the Audi A1. This tidy little treasure is sure to be a much-needed upgrade. You'll certainly feel much more grown-up driving it than your ten-year-old city car on its last legs. There aren't many cars that you could compare to the A1, with few other upmarket manufacturers having their own small car besides, perhaps, the Mini.
If you want your second car to drive you into the world of premium brands, then the Audi A1 would be perfect for you. Take a look at our very best Audi A1 deals here.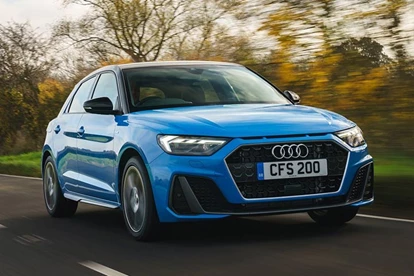 Honda Jazz
The Honda Jazz is the underdog of the automotive world, and you might have never even considered it as a potential second car. However, we might be able to change your mind. The Honda Jazz is perfect if you're still a little bit nervous on the road, it is very easy to drive due to its spaciousness and incredible visibility. It is also reliable, has great safety and security, and is overall a comfortable drive. To be honest, we really cannot find many faults with this jazzy little Honda.
If you're looking for a car that is a good all-rounder, then the new Honda Jazz might be your new favourite car. Check out our latest Jazz deals here.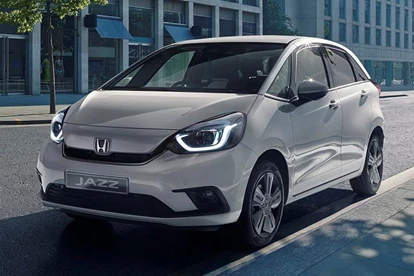 Nissan Qashqai
If you're looking for something a little bigger for your second car, possibly due to a new family member or two showing up. Then the Nissan Qashqai might be the perfect upgrade. Not only is it a very popular car, but it's also more affordable than the average SUV. If you're looking for a family car that is safe, roomy and reliable, and an easy introduction into the world of SUVs, then the Qashqai should be at the top of your list.
Why not check out some of our latest Qashqai deals, and make your second car your first crossover!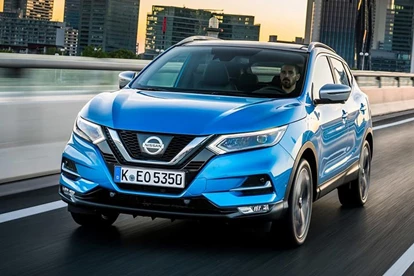 SEAT Ibiza
Sporty, stylish, and sharp. Those are just a few words to describe the reason why the SEAT Ibiza is such as success for the Barcelona brand in Britain. The Ibiza rivals that of the VW Polo, Skoda Fabia, and the massively popular Ford Fiesta. Making this supermini a popular second car for those looking to drive away in something smart, fun, and great to drive.
When compared to the price of its competitors, the Ibiza is at the lower end of the scale, making it a perfect upgrade from your first car if you're wanting a modern drive that won't let you down. If you can't wait, and you want to get your hands on the SEAT Ibiza right away, then check out our top lease deals here!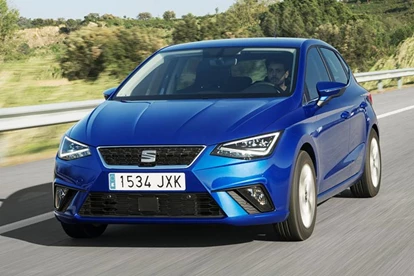 Volkswagen Golf
Like the Fiesta, the VW Golf is one of the most iconic hatchbacks on British roads, and they just keep getting better! There's a reason why the Golf has been around for almost 50 years and has no plans to go away anytime soon. If you haven't driven a Golf, then the chances are you've been a passenger in one. This polished compact car is a great drive if you're looking for something you can trust, something comfortable, and something that isn't too 'look at me!', yet is still an impressive sight. In short, a perfect upgrade.
If you're looking for a second car that is safe and reliable and recommended by many, then the Volkswagen Golf is for you. Have a look at our deals and find your perfect car.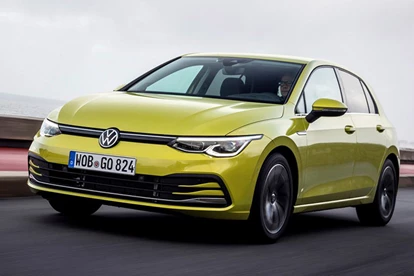 Toyota Corolla
If you have a family to cater for, and your first car was too cramped to deal with the commotion, then the Toyota Corolla is highly recommended. The modern, innovated hybrid hatchback is also perfect if you're looking to move into the world of electric vehicles, but you don't want to break the bank. Another bonus to the Corolla is its comfort, which is a necessity if you're going on a long family trip and you want some peace and quiet. If your first car was the Aygo or Yaris, then you know you can rely on Toyota to deliver you the perfect upgrade as your next car: the Corolla.
Check out our latest and greeted deals on the Toyota Corolla here.
Kia Rio
Kia is renowned for making reliable, safe, well-built cars that don't leave your wallet empty. And that's exactly why the Kia Rio is on our list. The Rio is ideal for younger drivers who are wanting something stylish and competitively priced, and an upgrade from the Picanto (the ideal first car). The Rio is surprisingly spacious, with a lot of room in the rear seat space and boot, handy for those big shops. So if you're looking for something along the lines of the Fiesta or Polo, then you should definitely consider the Rio.
Take a look at our Kia Rio deals here, and drive away in one of Britain's most popular car brands today.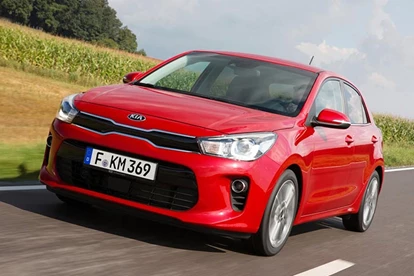 Whether you're looking for your second, fifth, or tenth car, we hope that our list has helped you narrow down your list slightly, taking you one step closer to finding your perfect car. If you're still not sure about which car is right for you, why not check out our current special offers. You never know, your dream could be one click away!
Let us know if our list has helped you decide on your second car!
Related Articles