Although Abarth is a relatively new brand, founded shortly after the Second World War in 1949 by Carlo Abarth, we are still amazed by interesting a varied history of the Abarth brand. Carlo Abarth was a racing enthusiast, and the end of the war allowed him to pursue the production of the adrenaline-packed Abarths.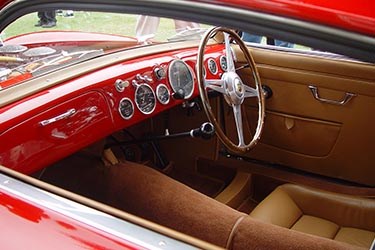 Abarth 205A Vignale Berlinetta
Image from Craig Howell, Flickr
One of the first Abarths was the Abarth 205 Vignale Berlinetta. The four-cylinder engine proved a mighty success for Carlo Abarth's racing team, Squadra Carlo Abarth. The carefully crafted carburettors were perfect for racing purposes and spurred the team along, as did the beautifully bespoke exhaust. Although this Abarth engine was totally tiny at just 1089cc, the 83 bhp that it produced was proportionally impressive.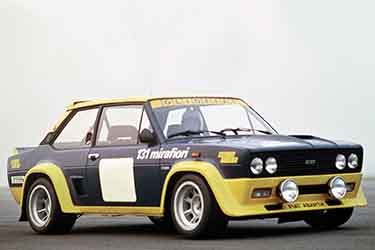 1960s Abarth
In the 1960s Abarth produced a variety of absolutely amazing sports and hill climb cars. These were cars for thrill-seekers and adrenaline junkies. The Fiat 600D was given an overhaul in terms of engine performance. The all-new 847 cc engine, worked wonders for the power production of this vehicle which was upped by an extra 29bhp.
Abarth was fast gaining a reputation for always aiming higher and producing cars with higher specifications. The Abarth 850 TC is the perfect example of this, as a follow on from the Fiat 600D. Although Abarth 850 TC looked somewhat similar to the Fiat 600D, under the bonnet there was the more potent engine and the suspension was lowered and the tyres were replaced with Michelin X style tyres to add the all-around improved performance of this car.
Fiat Takeover
The early 1970s saw the takeover of the Abarth by Fiat. Fiat transformed the Abarth brand in their own racing brand and this was the beginning of Abarth as we know it today. The Fiat 131 Rally took centre stage in 1976 and competed successfully until 1980, achieving title wins.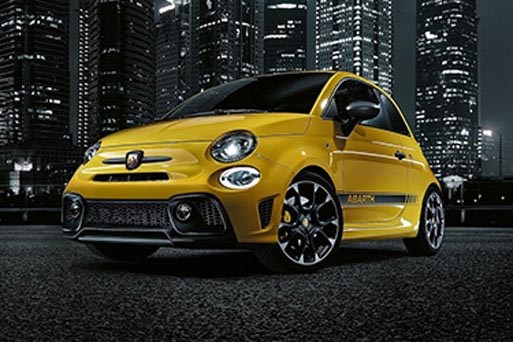 ad784f6086
Fiat Abarth Today
Today Fiat Abarth still holds dear the ideology of Carlo Abarth, to combine driving pleasure with excellent performance, speed and power. Today the Abarth 124 Spider is designed for perfect performance and beautiful balance. The weight is evenly distributed throughout for sound stability, with creating perfect performance and contributing to the great grip of this vehicle. At All Car Leasing, deals on the Abarth 124 Spider Roadster 1.4 Multiair 2dr start at just £294.60 per month ex VAT which can be on a personal lease or a business lease.
Today, the Abarth 595 is super adaptable and made for agility. The torque transfer control and standard sports mode make this vehicle a dream to drive. Inside, the car is comfortable with satin chrome detailing and sports seats. At All Car Leasing, deals on the Abarth 595 start at just £157 per month ex VAT.