The 2018 Halloween season is getting close. Everybody likes to dress up and spook others; so why not do the same with your car? Below are a variety of monumental cars used in films as well as spooky-looking motors, perfect for any horror enthusiast or general film lover to really scare other drivers and pedestrians! Mwahaha!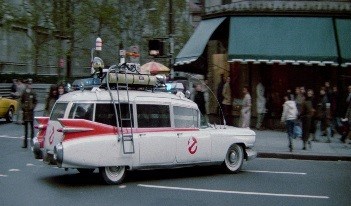 1. Ectomobile- Ghostbusters- Cadillac (Miller-Meteor)
Ghostbusters is an all-around movie classic notorious for its various ghosts and ghouls- its infamous ghostbusting car is the Ecto-1, a Cadillac built by the Miller-Meteor company- the vehicle stores Proton packs, ecto-goggles, and PKE meters and a variety of traps to capture the beasts.
Film Release Year- 7th December 1984 (Ghostbusters)
Specs- Chevy 350 engine connected to a turbo 400 transmission, 5000 lbs (weight)
Cost of car- $45,000 eBay
Who drove it?- Ghostbuster team- 'Peter Venkman', 'Raymond Stantz', 'Egon Spengler'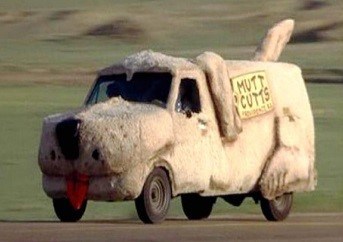 2. Dog Car- Dumb & Dumber- Ford Econoline (1984)
Dumb and Dumber brought us giggles all over the nation. Two stupid guys just trying their hardest to get around the normalities of life- when Harry is offered a company car from 'Mutt's Cutts', he surprises everyone with a Ford Econoline, but not with one of its usual trims, oh no, this one was made to look like a dog.
Release Year-7th April 1995 (Dumb and Dumber)
Specs- 4.9-5.8L engine, 15/18MPG, sported with just 2 seats.
Cost of car- $8,315/$8500 present value.
Who drove it? - Harry and Lloyd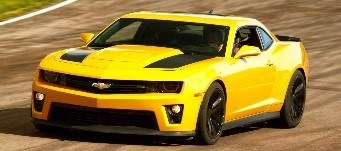 3. Bumblebee- Chevrolet Camaro SS
Not only is the Chevrolet Camaro known as a beautiful muscle car capable of reaching 149.1mph with a horsepower of 202 bhp, but it is most popularly known to be no more than everyone's favourite transformer Bumblebee. Camaros are known to be small and vicious, proficient enough to eat a Mustang.
Release Year-27th July 2007 (Transformers)
Specs- 6.0L engine rated at 650-horsepower, 0-62 in 3.5 seconds, 149.1mph-top speed
Cost of car- a current Camaro costs around £30,955
Who drove it?- Shia LaBeouf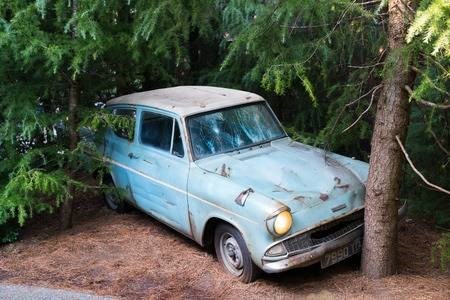 4. Harry Potter's flying Ford Anglia (1966)
The flying car was used by Fred, George, and Ron to rescue Harry from his locked Room at 4 Privet Drive in the first Harry Potter film- 'The Philosophers Stone', as well as the chamber of the secrets when Ron crashes it into the Weeping Willow. The car then saved Harry and Ron from Aragog later on in the Forbidden Forest. The Anglia name was applied to various models between 1939 and 1967 and forever will be an iconic British motor.
Release Year-16th November 2001 (Philosopher's Stone)
Specs- 2-door, Rear wheel drive, petrol engine, top speed-74mph, 0-62 in 24.1 seconds
Cost of car- estimated- £6700-£7200
Who drove it?- Ron Weasley, Arthur Weasley, Molly Weasley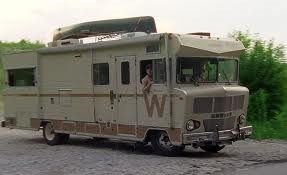 5. Walking Dead- The RV- 1973 D27C Winnebago Chieftain
The RV in The Walking Dead is as iconic as it is the safe haven driven by Dale Horvath. This Winnebago served as not only a vantage point but a place of happiness for the refugees. The Winnebago itself is a solid huge camper van capable of carting plenty of people around- perfect for a zombie apocalypse if you ask me!
Release Year- 31st October 2010
Specs- 265 horsepower, 3-speed automatic transition, Length- 28.1, Width- 7, Height-10
Cost of car- N/A
Who drove it?- Dale Horvath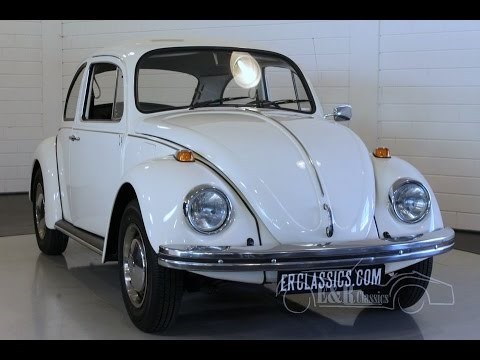 6. The Shining- 1973 Volkswagen Beetle
The Shining is one of the most notorious horror films of all time and holds one of the most memorable scenes at the beginning of the film. The eerie opening scene of the 1973 Volkswagen Beetle roaming through the valleys is unnerving in itself, never mind the Beetle they are driving in.
Release Year- 7th November 1980
Specs- 1.6L engine, transmission- 4 speed synchromesh, Weight-1984 lbs, Length- 163, Height-59.1, Width-62/4
Cost of car- £3000-£13,500 average dependant on condition and other factors
who drove it?- Jack Torrance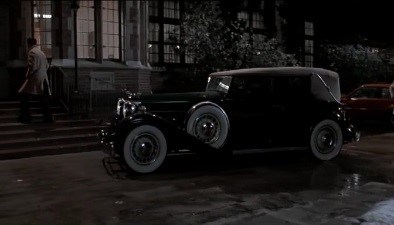 7. Addams Family- 1933 Packard V12
The 1933 Packard is one of the most premium motors of the 1920s and 30s and was very sought after by the general public. This is the iconic car in the creepy Addams family which just adds to the spine-chilling nature of the film. A total of 35,000 cars have been produced in its lifetime and the market value of the car was $7000.
First episode date- 18th September 1964, Final episode date- 8th April 1966, Film release year-1991
Specs- engine- (67 degree, cast iron, v12w/Modified L-Head), power- 119.3kw/160 bhp, transmission- 3 Speed Synchromesh w/ Optional Free Wheeling Clutch
Cost of car- $7000- Original Value
Who drove it?- Morticia and Gomez Addams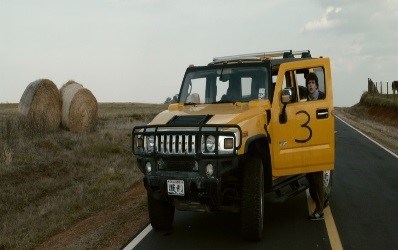 8. Zombieland- H2 Hummer
The H2 Hummer is the main vehicle used in Zombieland used to keep the survivors safe and plough down zombies on their path to freedom. It is a 5-door SUV produced from 2002-2009 with a whopping 6.0L engine so it can be thought to be less economical than other cars. So, if you find yourself stuck in a zombie apocalypse, be sure to find yourself one of these bad boys.
Release Year-7th October 2009
Specs- 6L/6.2L, top speed-250km/h, 0-62 in 6.5 seconds, transmission-automatic
Cost of car- can range between $20,000-$50,000
Who drove it?- Woody Harrelson/Tallahassee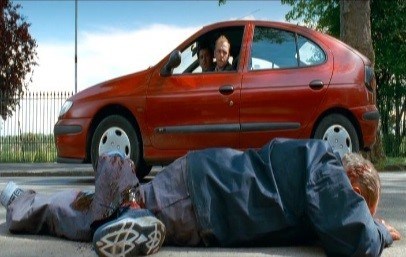 9. Shaun of the dead- Renault Megane (Hatchback)
The Megane by French manufacturer Renault is the vehicle driven by the main character Shaun in Shaun of the dead. The vehicle is used to cart Shaun and his friends around to try and save a town plagued by zombies. Shaun makes it his task to prioritise saving and protecting both Liz his girlfriend, and his Mother.
Release Year-9th April 2004
Specs- 1.4P/1.6P/1.9D/1.9DTI, 0-60 ranging from 11.0-16 seconds depending on trim, 75-100 bhp, top speed 122mph, Front-wheel drive
Cost of car- retail-N/A, current £350-£800
Who drove it- Shaun(Simon Pegg), Ed (Nick Frost)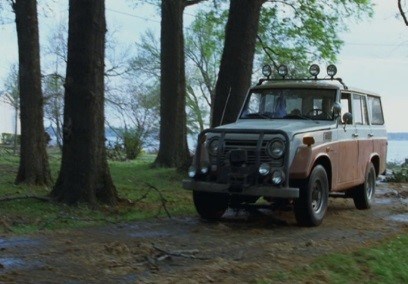 10. The Mist-1968 Toyota Land Cruiser
The Mist follows a Father and Son after a powerful storm damages their home in Maine, as they head into town to gather supplies and food, thick fog engulfs the town, meaning that many citizens end up being trapped in the grocery store. All of a sudden mysterious beings and deadly creatures plague the town leaving everybody in distress. A 1968 Toyota Land Cruiser is David's car used to get around the town and keep the two of them safe.
Release Year- 26th April 2008
Specs-3.9L, Transmission- 3 Speed Manual, 6 Cylinder Engine
Cost of car- retail- N/A, current- $35,000- $50,000
Who drove it?- David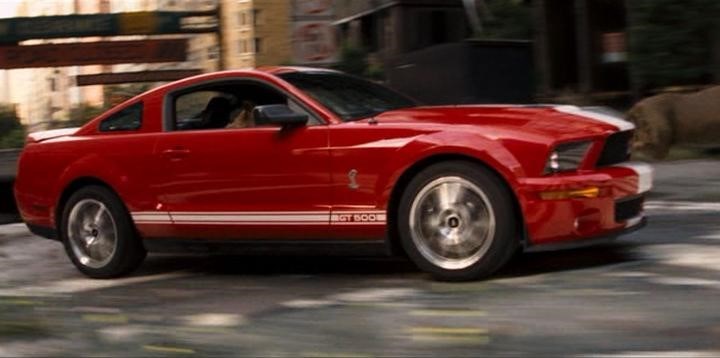 11. I Am Legend- Shelby Mustang
Mustangs are known to be very high-performance sports vehicles sought after by many people. It is also the car used by Robert (Will Smith) in I am Legend. New York City has become inundated with bloodthirsty mutants, Robert has the task of using his own pure blood and finding other survivors to find a cure and save the city.
Release Year- 26th December 2007
Specs- 4.6L Modular 3-valve V8, Transmission- Ford 5R55S 5 Speed- automatic, Tremec TR-3650 5-Speed manual.
Cost of car- retail was $27,995
Who drove it? - Dr. Robert Neville (Will Smith)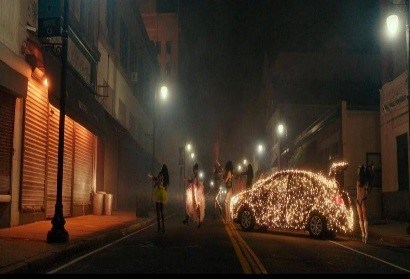 12. Purge- an election year- LED car- 2012 Hyundai Accent
The Hyundai LED car at the start of the film is the car used by the bloodthirsty teens trying to take revenge on the convenience store protected by Joe Dixon under siege. After Joe stops the teen trying to shoplift, she pronounces that she will be meeting him later when the Purge commences. The LED car is iconic due to how bright it is and stands out in the film.
Release Year- 1st July 2016
Specs- 1.6L 16-valve engine, 138hp@6300 rpm, 6-speed automatic transmission, top speed- 121mph, 0-60 in 8 seconds
Cost of car- retail was $17,999
Who drove it?- Candy Girls
Thanks very much for reading, we hope you have a happy Halloween. Don't forget to check out our latest car leasing deals before you leave or call us on 01565 880 880.